Vintage  Snowman Bucket for the Christmas crafts 2018 Youtube Hop| This hop was hosted by  Sandy and Robyn on their crafty youtube channels and I was fortunate to be invited to share a crafty Christmas project. Here is the video for my project and I will also have a link to my full tutorial for this project below. You will be able to see this video before I post it for the public on youtube.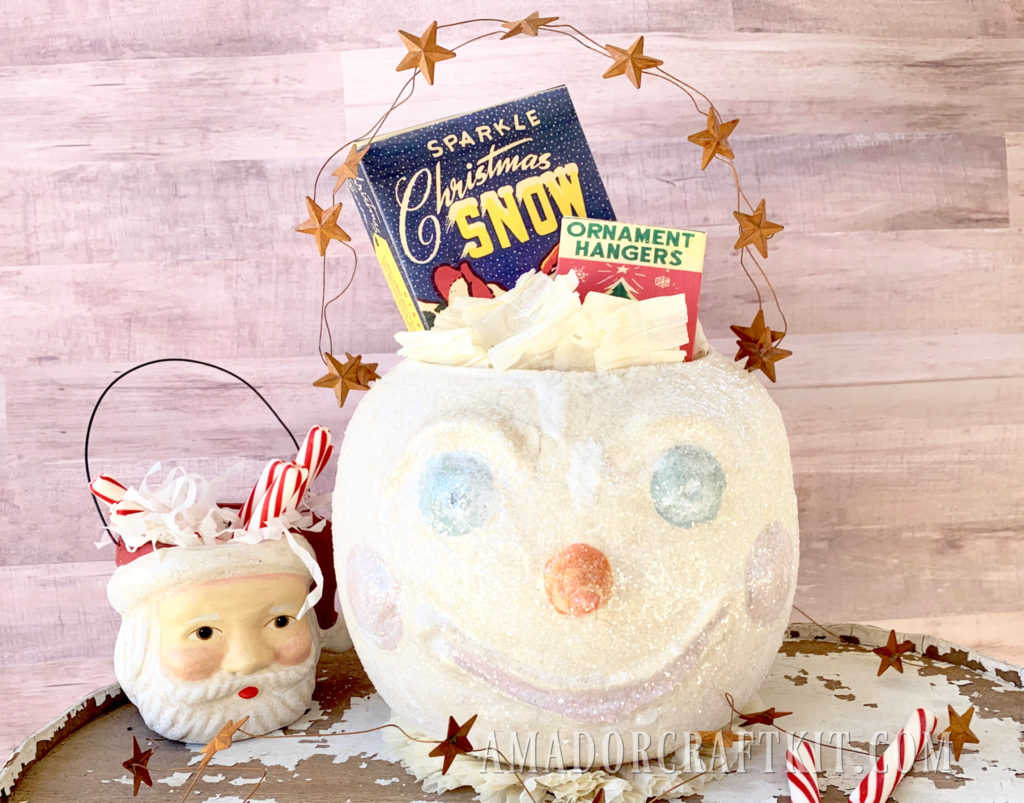 I have been wanting to make a clay snowman covered in glitter for quite sometime now. I was going make a different project for this hop but I figured some people may have these pumpkins still hanging around from Halloween.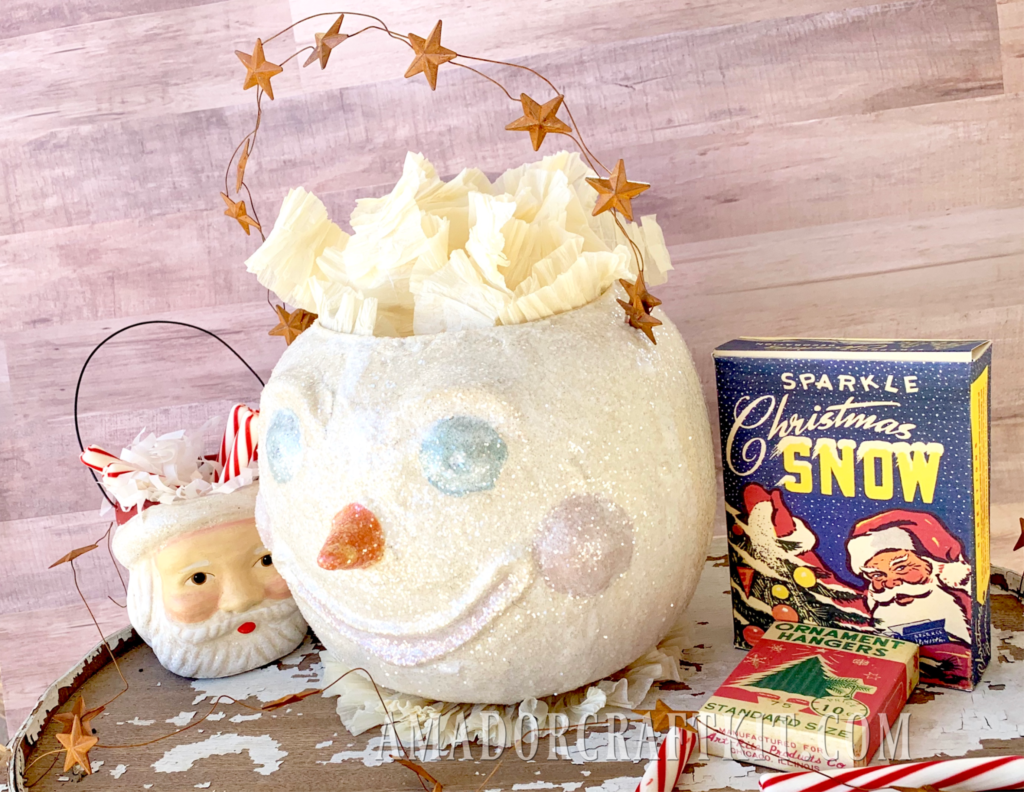 I was inspired by this cute Bethany Lowe Santa Candy Bucket! I'm in love wit the vintage reproductions of all the whimsical creations by Bethany Lowe.  I used many items that can be found in any craft store.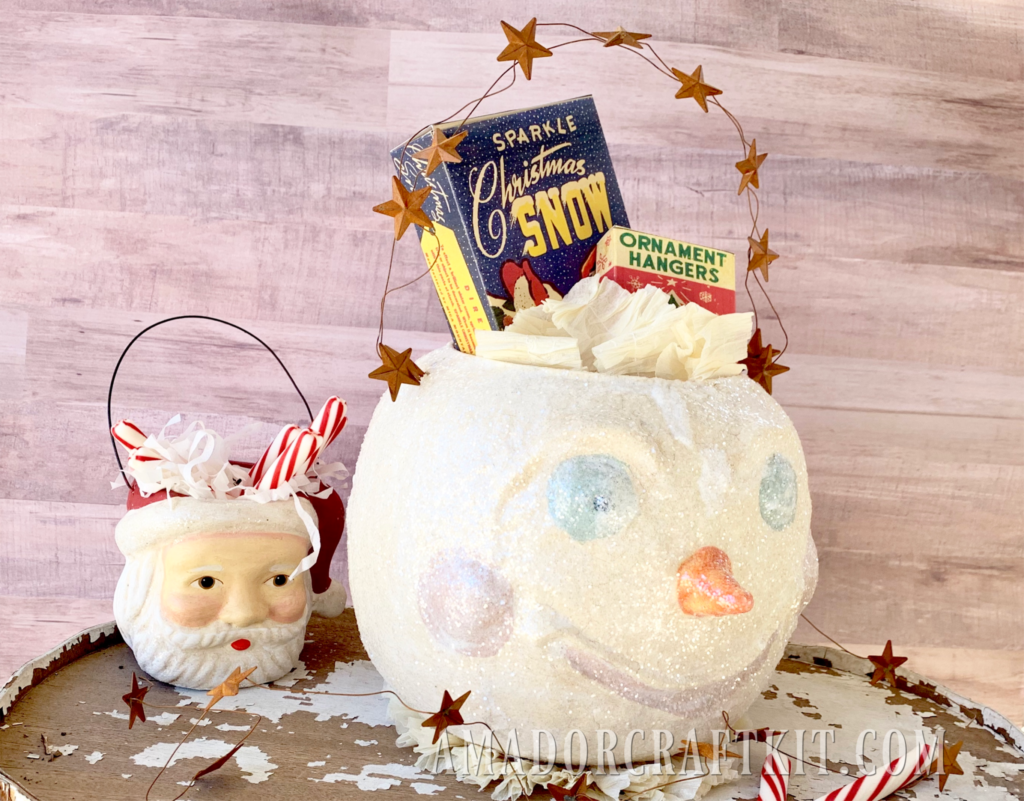 I very much wanted to paint this project with Annie Sloan Chalk Paint so it would coordinate with other decor prices in our home. The Chalk Paint is from my local stockist Bloom in Las Vegas. I absolutely love their stores and the owner Bridget has always been helpful with learning how to use my chalk paints. The entire bucket and facial features were all painted with Annie Sloan Chalk Paint.
Here is the tutorial video for this revamped Halloween bucket.
Thank you for stoping by and I'm wishing you a Merry Early Christmas.
Amador
AFFILIATES
Affiliate links are a way for me to meet the expenses incurred by this website and it's video hosting service; and as you know I don't charge you for my tutorials.
When you purchase a product through the links provided, I receive a small commission at NO ADDITIONAL COST TO YOU. The purchase price is the same regardless whether you use my link or not.
It is my hope that you use these links as you shop, so that I may continue to bring you great crafting content and tutorials.
Thank you!