When you have sweet friends you want to give the sweet Thank You gifts. I made this Strawberry Thank You Tag with the new La-La Land Crafts products. The Strawberry Girl ;is from the I Can And I Will Clear Stamp Set.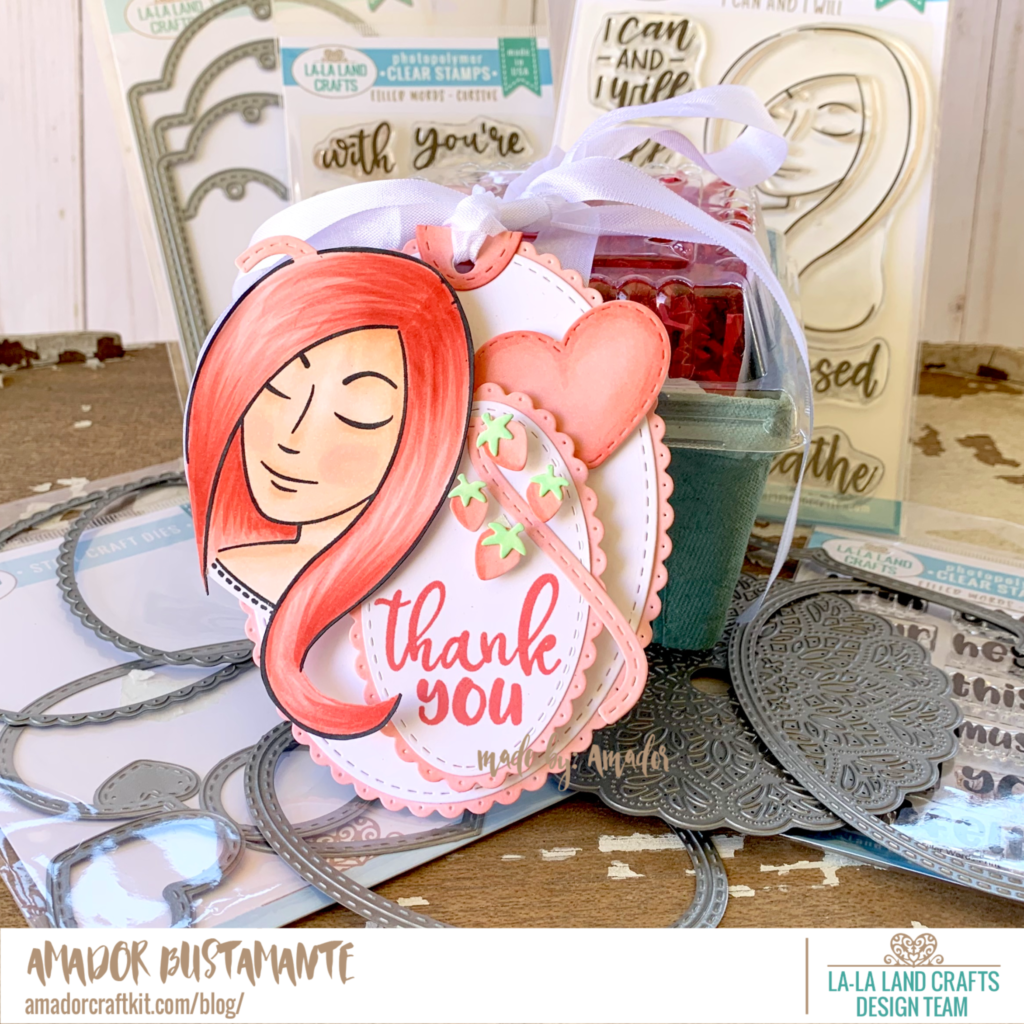 The tag is created with the Pierced Scalloped Ovals Die Set and the Double Stitched Ovals Die.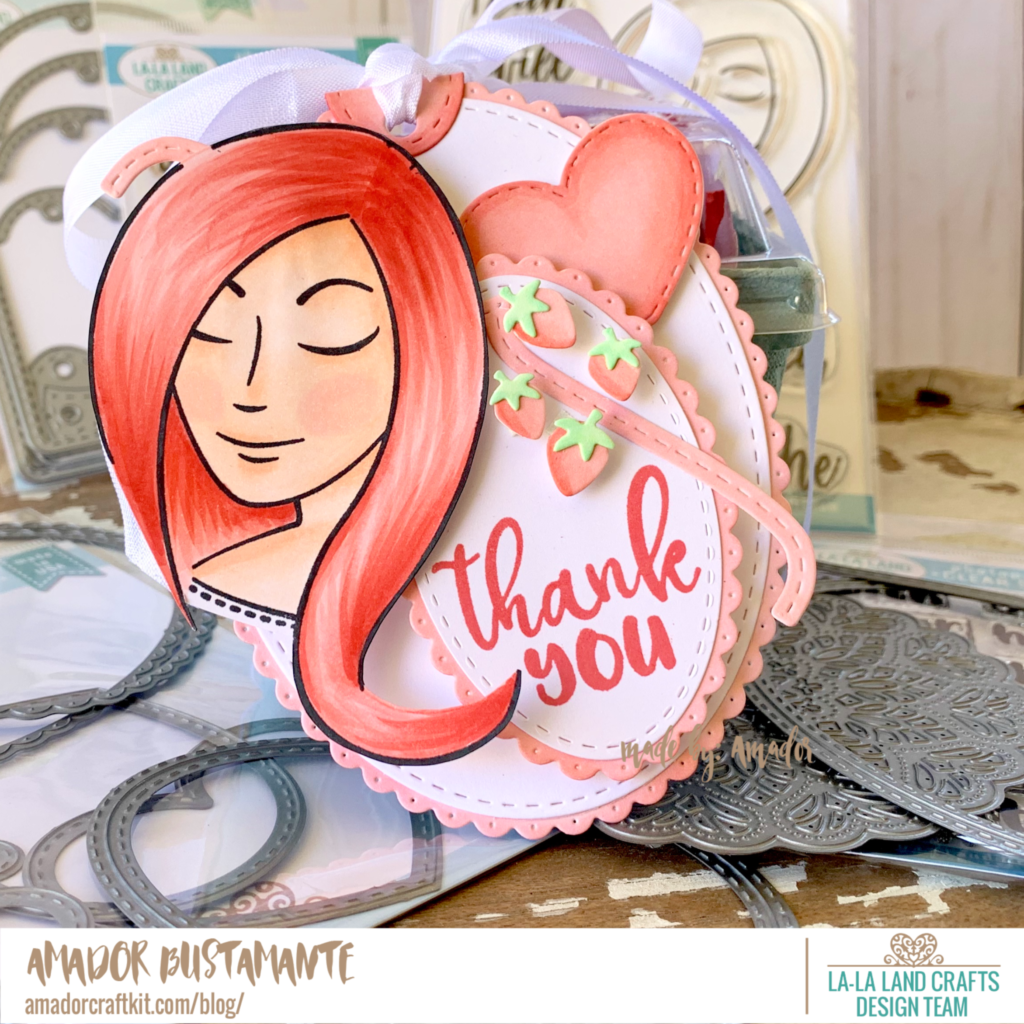 The sentiment is made with the Filler Words Cursive Clear Stamp Set and the Filler Words Print Clear Stamp Set.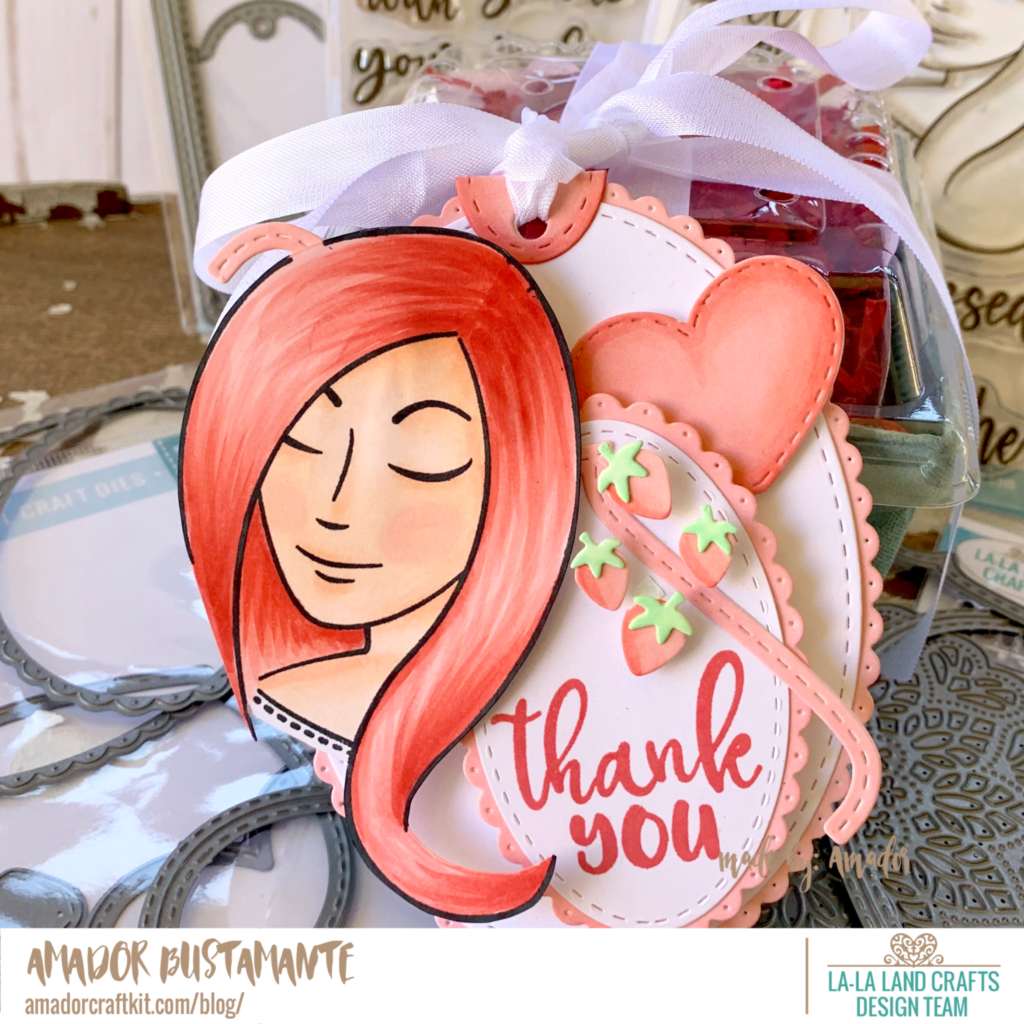 I used the Stitched Nested Hearts Die Set and Tall Bracket Die Set for accents in this cute tag. The strawberry due cuts are from the March Club La-La Land Crafts Kit. The top of the tag is from the Large Stitched Tag Die Set. The inside of the berry basket is line with the Mandala Doily Die for fun. The images are colored with Copic Sketch Markers in these colors.
Hair: R20, R22, R24
Skin: E000, E00, E01, E02
Accents: R20, R22, YG11, YG41
I made a full process video. Click the link below too take a look!
Check out these new goodies now in the La-La Land Crafts store.

Products used in this tutorial:
Filler Words Cursive Clear Stamp Set
Filler Words Print Clear Stamp Set
Stitched Nested Hearts Die Set
Tall Bracket Die Set
Large Stitched Tags Die Set
Mandala Doily Die
I Can And I Will Clear Stamp Set
Double Stitched Ovals Die Set
Pierced Scalloped Ovals
Nested Frames Large Die Set
Stitched Nested Hearts
AFFILIATES
Affiliate links are a way for me to meet the expenses incurred by this website and it's video hosting service; and as you know I don't charge you for my tutorials.
When you purchase a product through the links provided, I receive a small commission at NO ADDITIONAL COST TO YOU. The purchase price is the same regardless whether you use my link or not.
It is my hope that you use these links as you shop, so that I may continue to bring you great crafting content and tutorials.
Thank You
Amador