Rae Dunn Mug Inspired Ornaments | I have finally created something that I have been thinking about for a long time. I also decided that I will have them in my shop for a limited preorder for Small Business Saturday! These ornament sets will be available for preorder starting today until November 28th. They will ship on Monday December 3rd.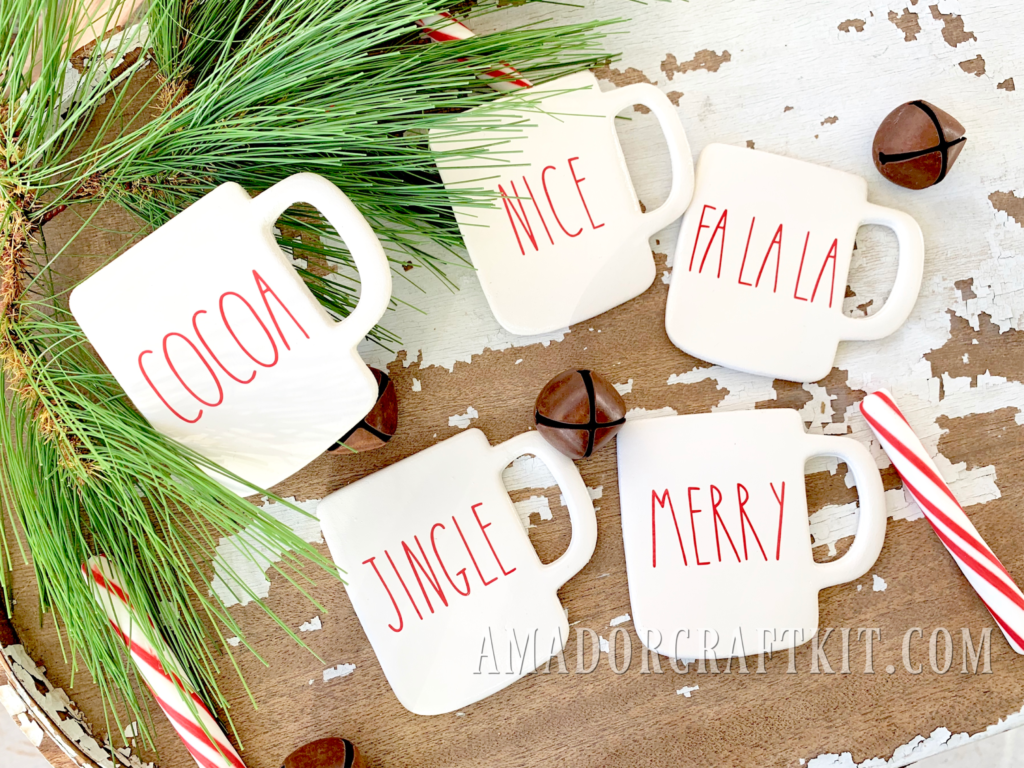 The White Christmas Mug set will come with 5 ornament mugs with the sentiments COCOA,  NICE, JINGLE, MERRY, FA LA LA in red. These ornaments are all handmade of lightweight clay and hand painted to give them that ceramic look.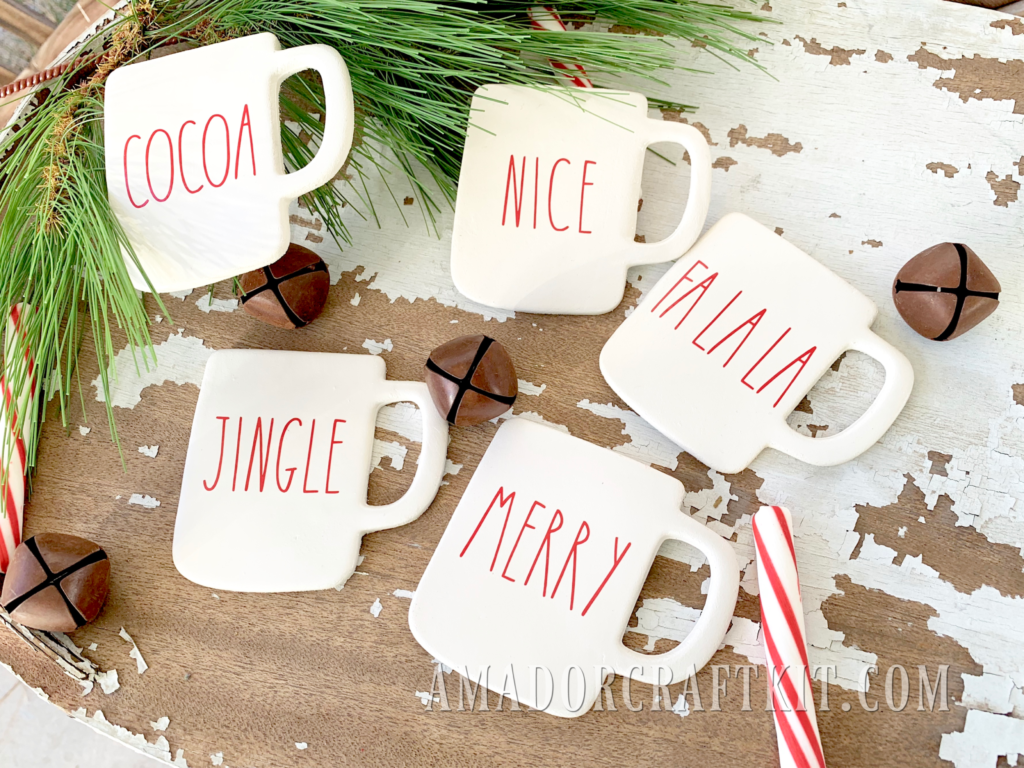 Each mug is handmade by me and is 3.25″ tall. They will all come with ribbon or twine to hand from your trees or as decor.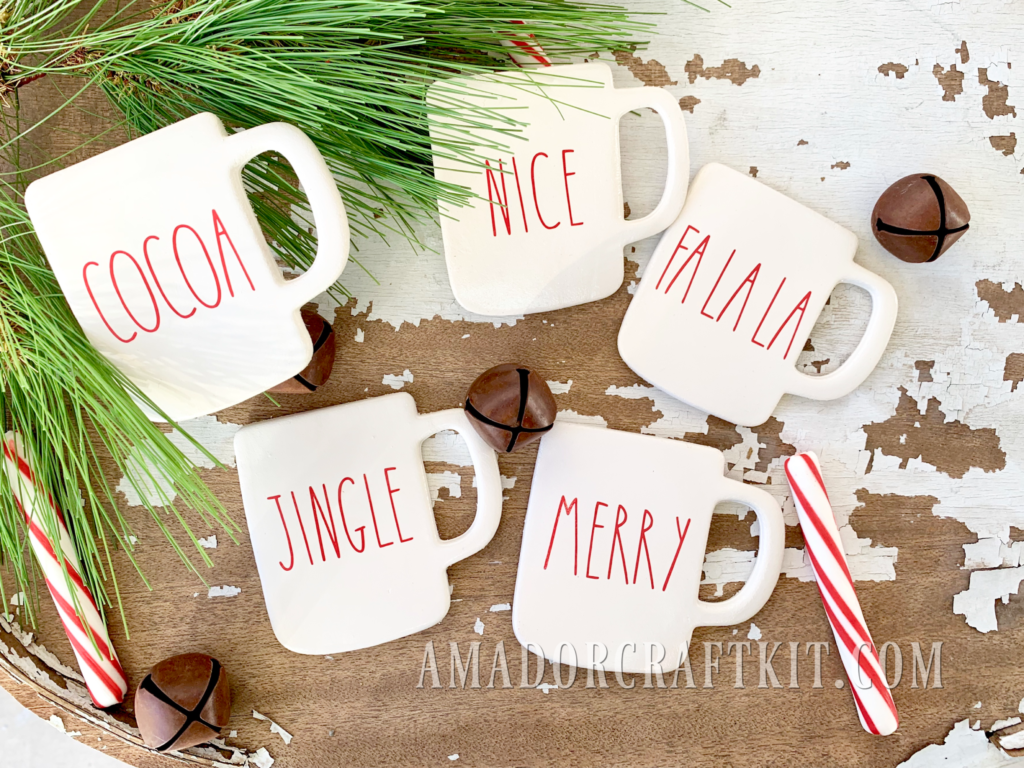 The second Red Christmas Mug Ornament set is a beautiful Christmas Red!!! This set will be a set of 5 Red Christmas Mug ornaments that will include the sentiments MRS. CLAUS, SANTA'S HELPER, MERRY CHRISTMAS, SANTA and BELIEVE.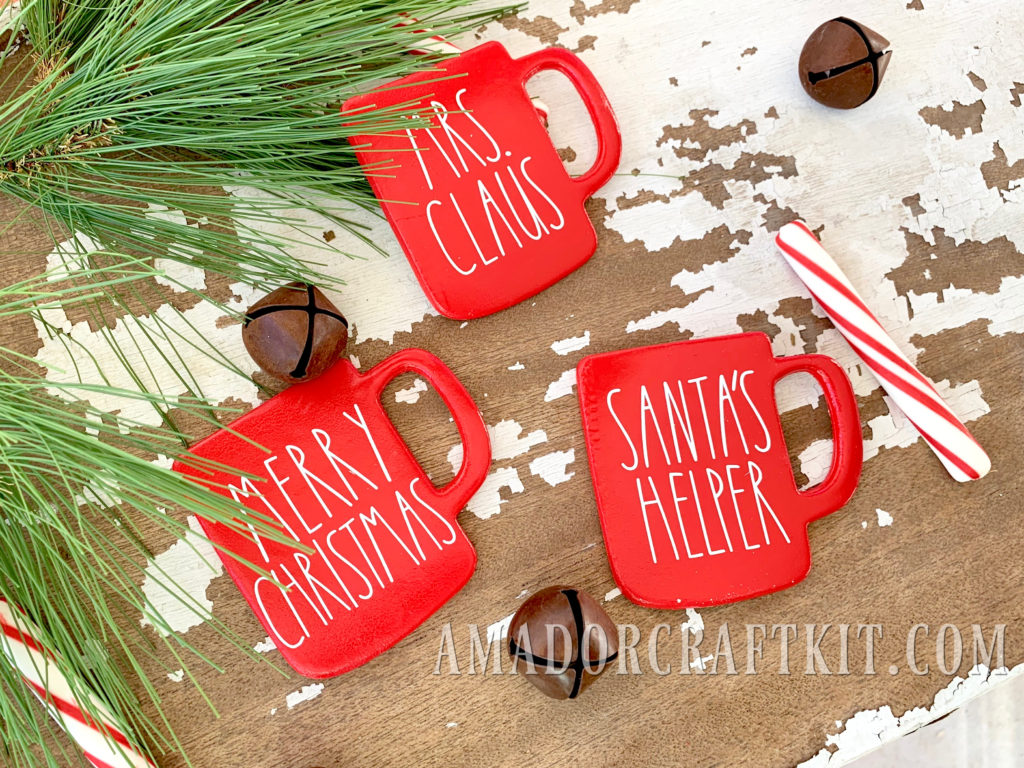 The Santa and Believe mugs are not pictured but will be included in the full 5 set.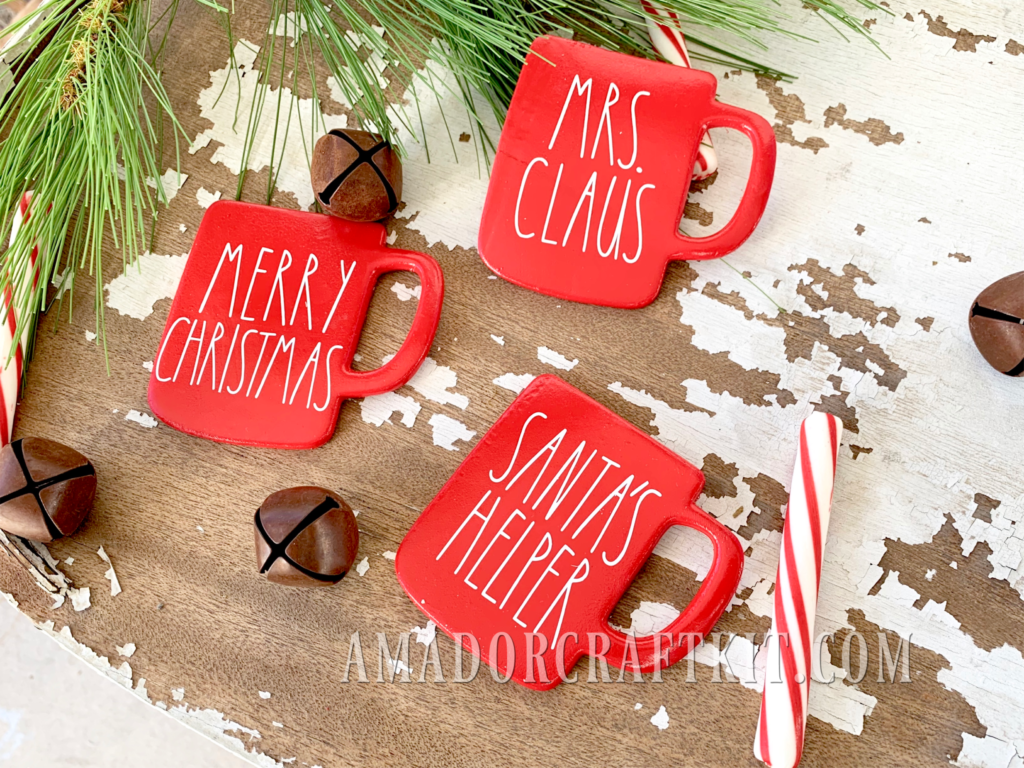 Each Christmas Mug Ornament set will only be available for preorder until November 28th. I will not be offering them after that. This will give me time to make them all and send them out in time for you to use them for Christmas.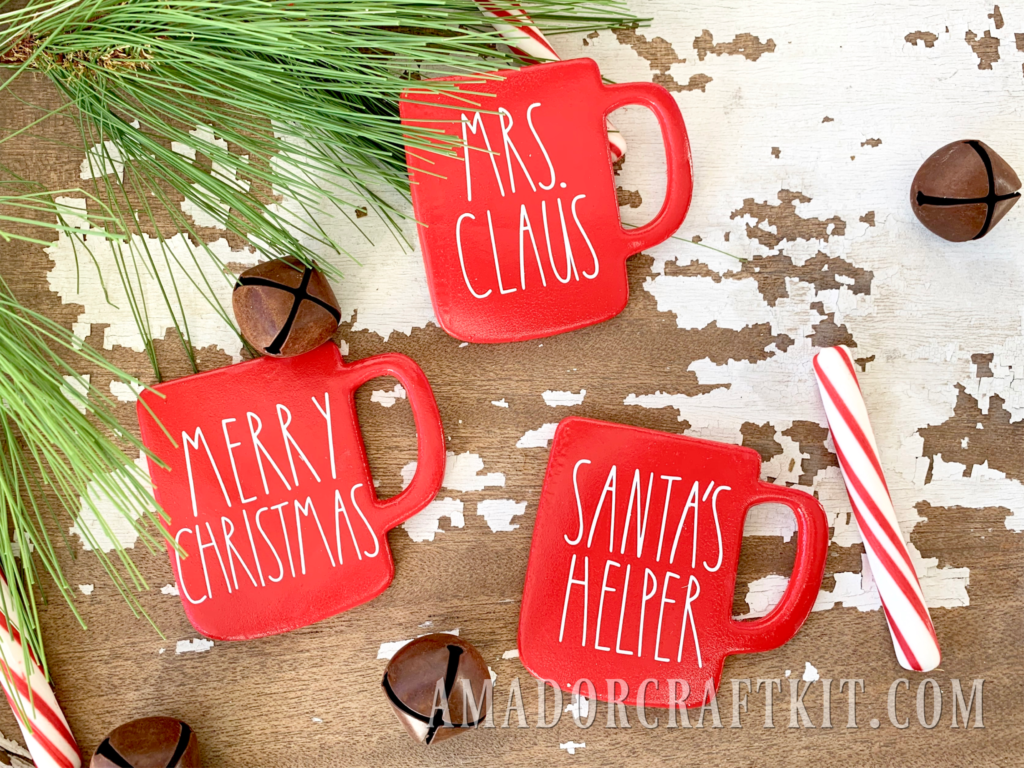 If sales go well I may consider doing them for other occasions maybe Spring or Easter.
I will also sign one of the ornaments from each set as a thank you and to send some love.
Please check out my store for these ornament set that are amiable for PREORDER for a limited time or use the links below!
White Christmas Mug Ornament Set
Red Christmas Mug Ornament Set
Merry early Christmas
Amador
Products used on these projects:
Red viny link:
https://amzn.to/2JH9Y64
Transfer Tape link:
https://amzn.to/2JDBWzf
Silhouette Cameo link:
https://amzn.to/2ProFfL
Cutting mat link:
https://amzn.to/2JHlBKc
AFFILIATES
Affiliate links are a way for me to meet the expenses incurred by this website and it's video hosting service; and as you know I don't charge you for my tutorials.
When you purchase a product through the links provided, I receive a small commission at NO ADDITIONAL COST TO YOU. The purchase price is the same regardless whether you use my link or not.
It is my hope that you use these links as you shop, so that I may continue to bring you great crafting content and tutorials.
Thank you!