Today we are sharing our interactive cards and mine has a Peek A Boo Gnome! I used the Gnome Marci Rubber Stamp and the Best Gnome Clearers Stamp Set for this interactive card.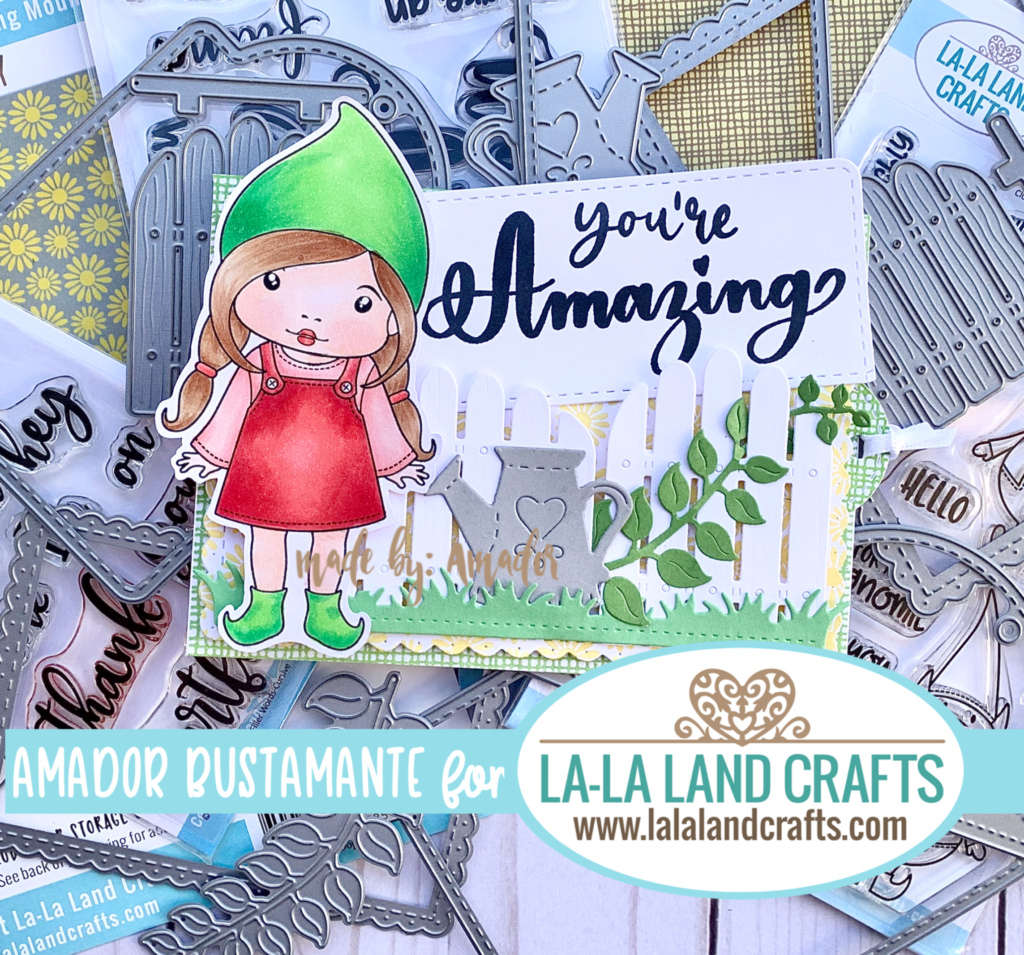 This card is set with the Garden Gate Die Set and the Garden Fence Die Set with the Mushroom & Grass Border Die. For a splash of color the Leafy Vine Die Set and the Watercan Die Set. The base is stamped with the Simple Joys Background Rubber Stamp Set and the Oopsie Daisy Background Rubber Stamp and die cut with the Scalloped Rectangles Die Set.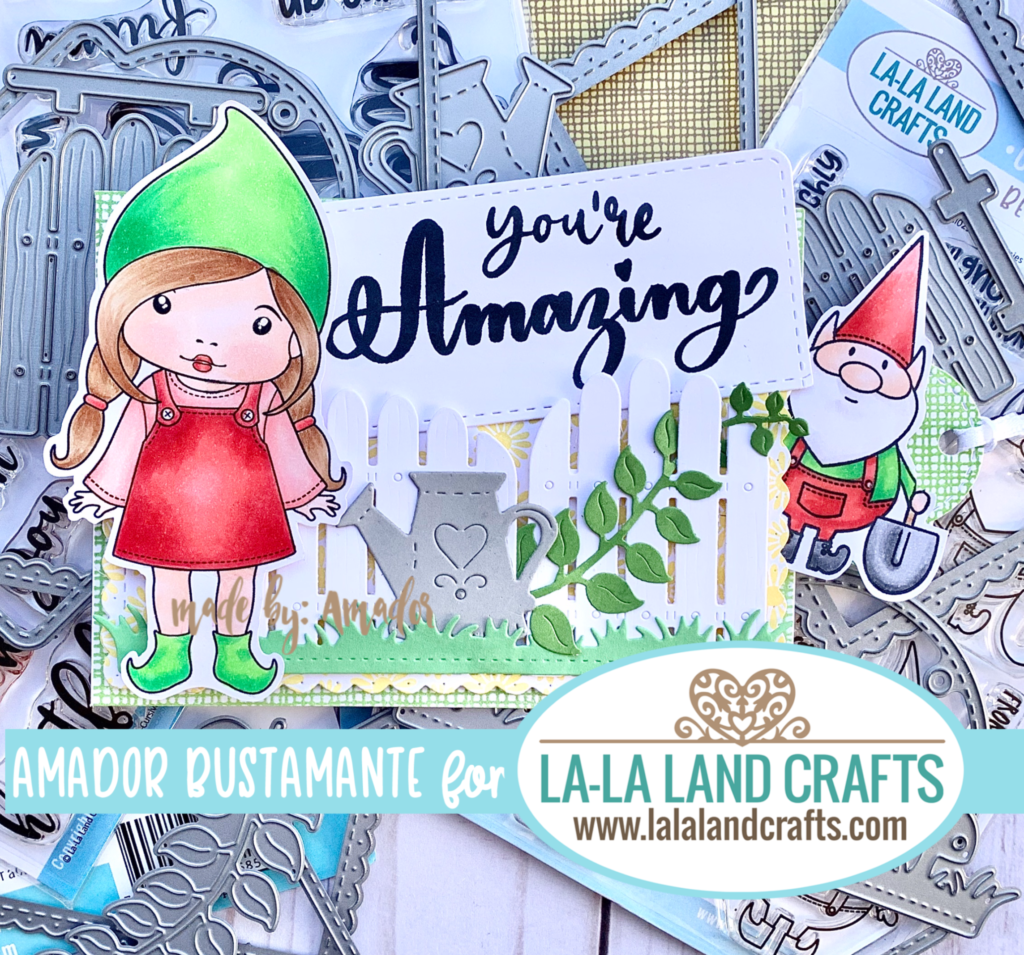 The sentiment from the Absolutely Perfect Clear Stamp Set and die cut with the Large Stitched Tags Die Set. The pull tab is hiding the little gnome from the Best Gnome Clear Stamp Set and peeks out to say Hello.
Copic Sketch Markers used on this Project:
Skin: E000, E00, E01, R30
Hair: E33, E35, E37
Clothing: R00, 2RR, R24, R27, R29, E06, E09, C01, C02
Products used on this project:
Gnome Marci Rubber Stamp Set
Best Gnome Clear Stamp Set
Absolutely Perfect Clear Stamp Set
Large Stitched Tags Die Set
Mushroom & Grass Border Die
Watercan Die Set
Garden Fence Die Set
Garden Gate Die Set
Scalloped Rectangles Die Set
Leafy Vine Die Set
Simple Joys Background Rubber Stamp Set
Oopsie Daisy Background Rubber Stamp Set
AFFILIATES
Affiliate links are a way for me to meet the expenses incurred by this website and it's video hosting service; and as you know I don't charge you for my tutorials.
When you purchase a product through the links provided, I receive a small commission at NO ADDITIONAL COST TO YOU. The purchase price is the same regardless whether you use my link or not.
It is my hope that you use these links as you shop, so that I may continue to bring you great crafting content and tutorials.
Thank You
Amador