New Amador's Crafty Cabins Pink and Yellow Key tags in the shop | I am very happy to announce that the new Pink & Yellow key tags have been added to the shop! I have also added more of the Teal key tags to the shop inventory. I truly do wish I had some crafty cabins to do classes in.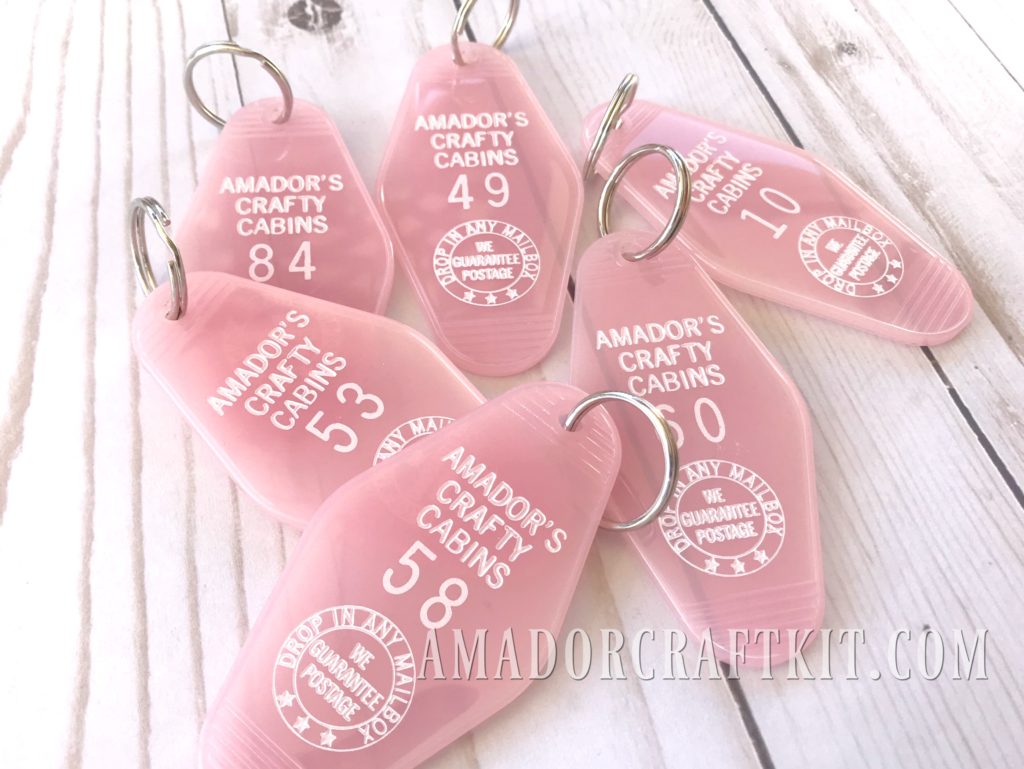 The Pink key tags remind me of my favorite Carnival treat. I am very addicted to Cotton Candy and can never get enough. The Yellow key tags remind me of my favorite Disneyland treat.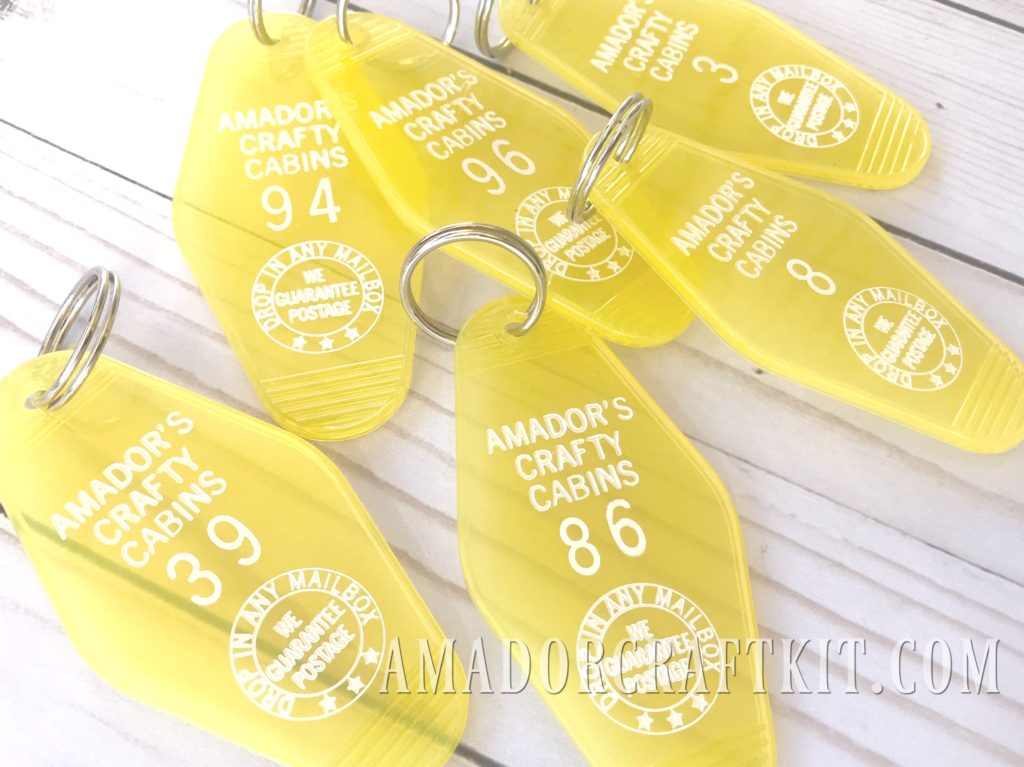 Disneyland's Pineapple Dole Whip is without a doubt my favorite and Have had several in one day.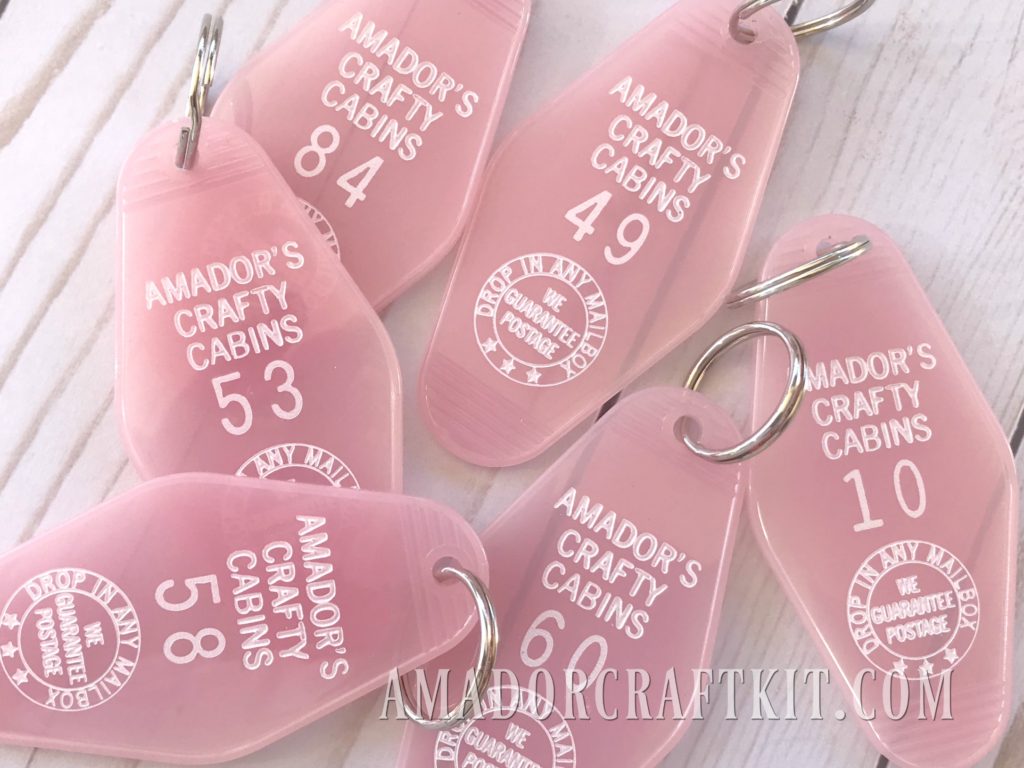 These Key tags are available in the shop to be purchased individually today! They are also available as a gift with purchase. When you make a purchase in my store of $25 not including shipping one key tag will be automatically added to your order. The Gift with purchase will be randomly chosen when you make a purchase.
Each key tag will be chosen randomly when a purchase is made and we are unable to guarantee any numbers in our inventory.
Please head on over to the shop for our new Pink and Yellow Vintage Motel Key Tags!
Thank you,
Amador
AFFILIATES
Affiliate links are a way for me to meet the expenses incurred by this website and it's video hosting service; and as you know I don't charge you for my tutorials.
When you purchase a product through the links provided, I receive a small commission at NO ADDITIONAL COST TO YOU. The purchase price is the same regardless whether you use my link or not.
It is my hope that you use these links as you shop, so that I may continue to bring you great crafting content and tutorials.
Thank you ?