Hello everyone I wanted to create gift tags for some gifts I wanted to give some crafty friends. These Nerdy Gift Tags are also cards. This way I have a 2 in 1 tag. instead of a regular shaped card I used the Tags Galore Die Set for a different shape. I color coordinated the Copic colored crayons with the color set of Topics that are being gifted.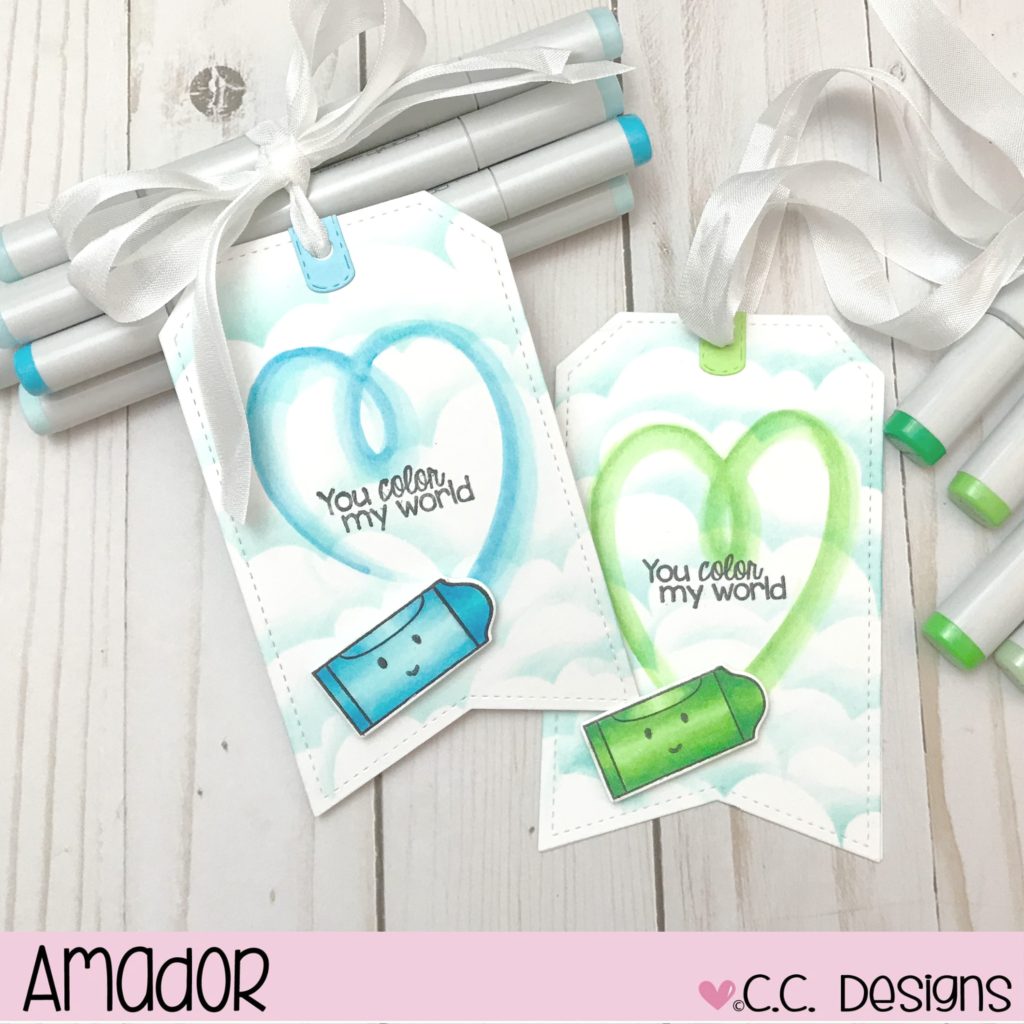 The eyelet tab was colored by the mid to lighter color that was used for the crayon. The sentiment and crayons are from the Nerdy stamp set. Each crayon is diecut with the Nerdy outline Diet Set and mounted on foam so it looks like it is still coloring the heart.  A little smily face adds the finishing touch for the crayon face
Please head on over to the C.C. Designs Shop for these and other awesome stamp sets. Also check out the C.C. Designs Blog ,   Facebook Page and follow C.C. Designs on Instagram for more inspiration for this and many other releases.
Amador
Products used on this project:
AFFILIATES
Affiliate links are a way for me to meet the expenses incurred by this website and it's video hosting service; and as you know I don't charge you for my tutorials.
When you purchase a product through the links provided, I receive a small commission at NO ADDITIONAL COST TO YOU. The purchase price is the same regardless whether you use my link or not.
It is my hope that you use these links as you shop, so that I may continue to bring you great crafting content and tutorials.
Thank you ?