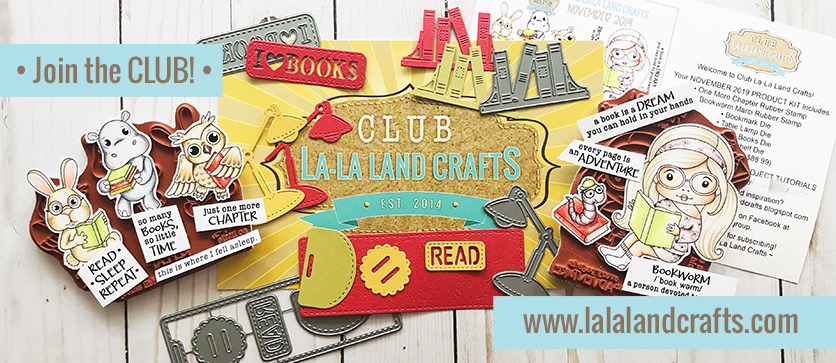 We are sharing another two projects using the November Club La-La Land Crafts Kit. This kit is great for any book lover and teachers. Both if the card bases are stamped with the Hearts Forever Background Stamp Set and die cut with the Scalloped Rectangles Die Set.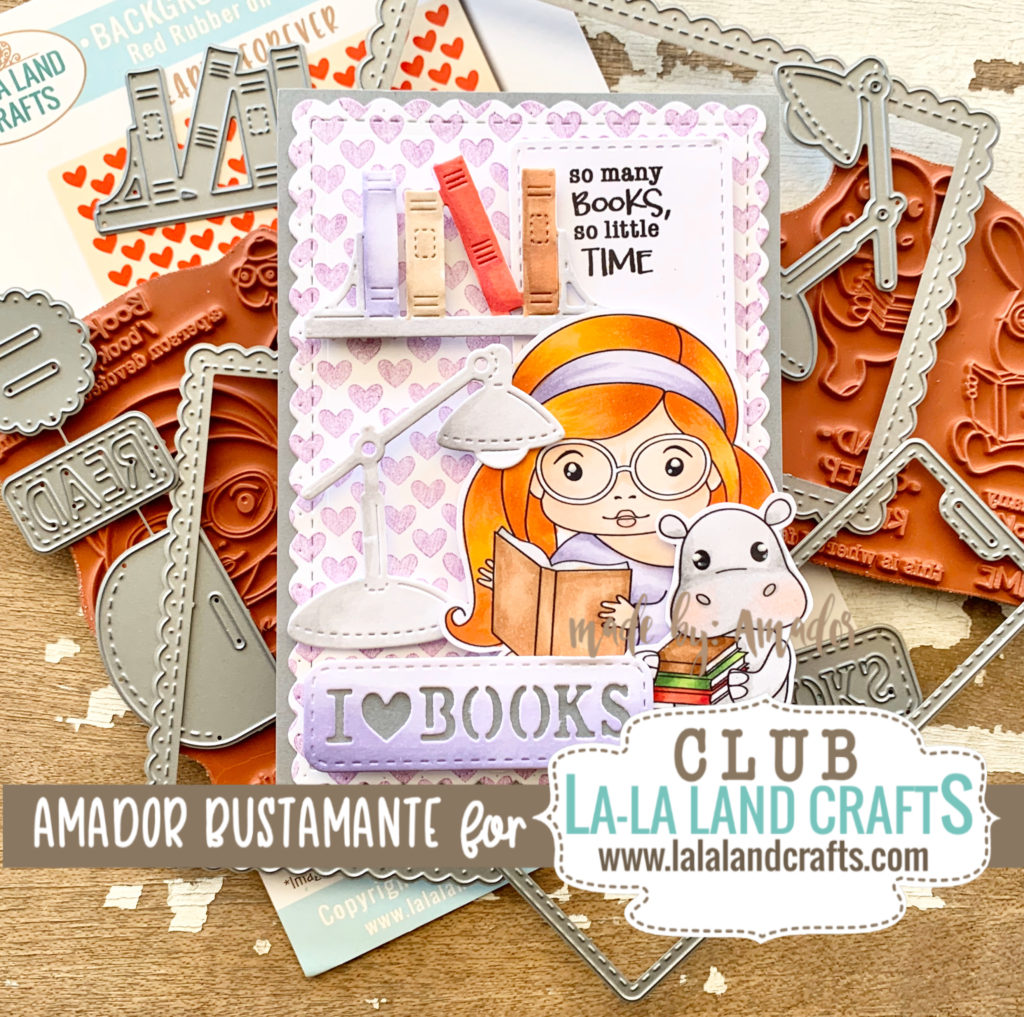 The Desk Lamp Die, Bookshelf Die and Word Dies are colored with Copic Sketch Markers to accent each card.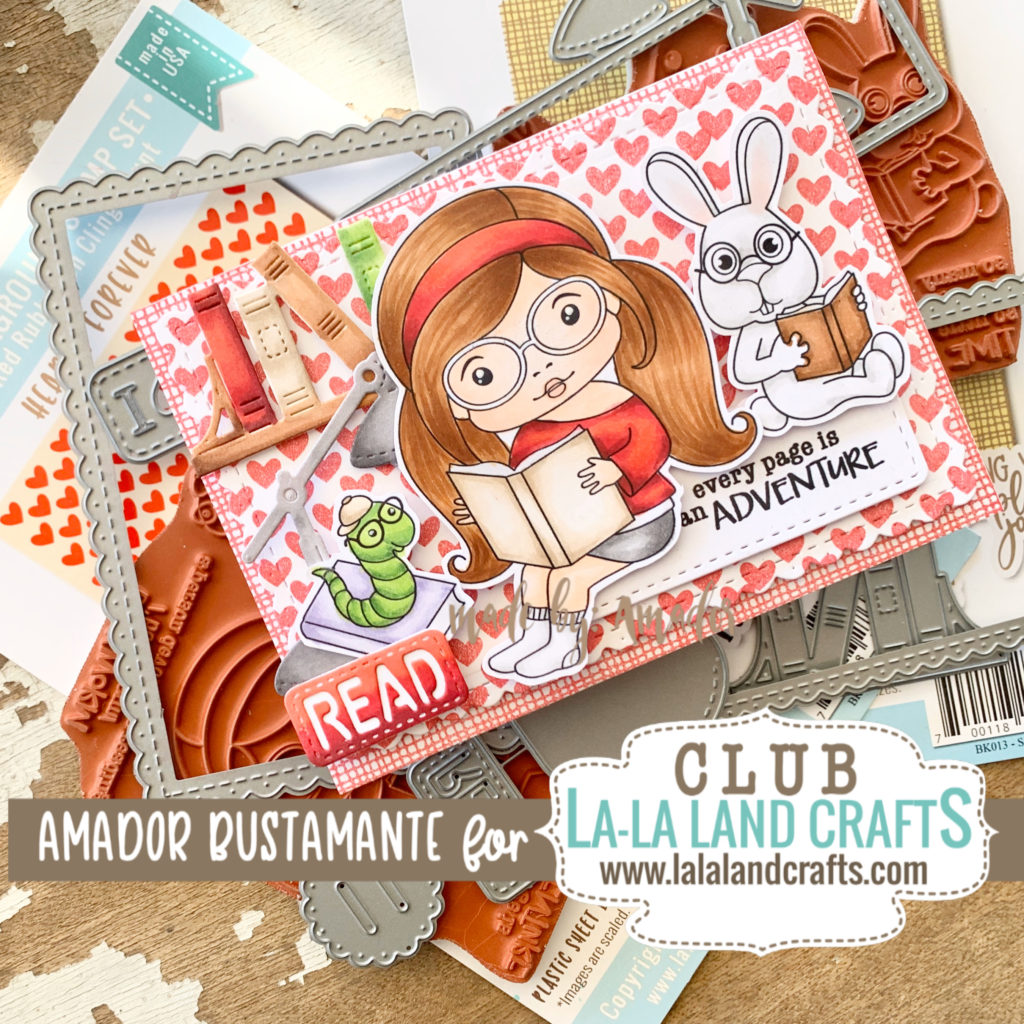 Each one of these Bookworm Marci Rubber Stamps are accompanied with a little friend from the One More Chapter Rubber Stamp Set. Each sentiment is die cut with the Bookmark Die Set. You can always sign up for the Club La-La Land Crafts Monthly Kit on the La-La Land Crafts website!
Copic Sketch Markers used on these projects:
Skin: E000, E00, E01, R30
Hair: E33, E35, E37, YR04, YR09, YR15, YR18
Clothes: R24, R29, R89, T0, T2, T4, BV0000, BV00, BV11
Books: R24, R29, R89, T0, T2, T4, BV0000, BV00, BV11,
E40, E41, E42, YG03, YG17
Hippo: T0, T02, T03, T04, R30
Bunny: T0, T01, R30
Worm: YG03, YG17, YG67
Word Die Cuts: R24, R29, R89, BV0000, BV00, BV11
Products used on these projects:
Bookworm Marcis Rubber Stamp Set from the November Kit
One More Chapter Rubber Stamp Set from the November Kit
Bookmark Die Set
! Heart Books Word Die Set
Desk Lamp Die Set
Scalloped Rectangles Die Set
Hearts Forever Background Rubber Stamp Set
AFFILIATES
Affiliate links are a way for me to meet the expenses incurred by this website and it's video hosting service; and as you know I don't charge you for my tutorials. When you purchase a product through the links provided, I receive a small commission at NO ADDITIONAL COST TO YOU. The purchase price is the same regardless whether you use my link or not. 
It is my hope that you use these links as you shop, so that I may continue to bring you great crafting content and tutorials.
Thank You
Amador