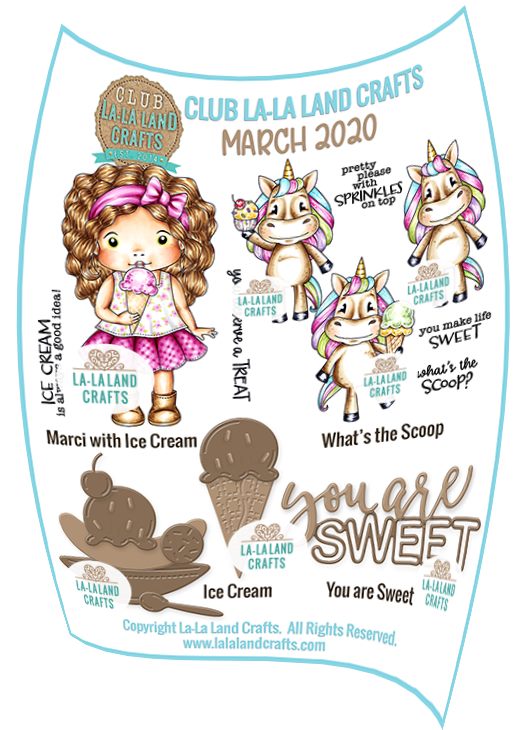 Today we are making some more Ice Cream Cards with the Club La-La Land Crafts March Kit for some more summer fun. For these projects I used the Marci With Ice Cream Rubber Stamp Set and the What's The Scoop Rubber Stamp Set from the the March Kit Club.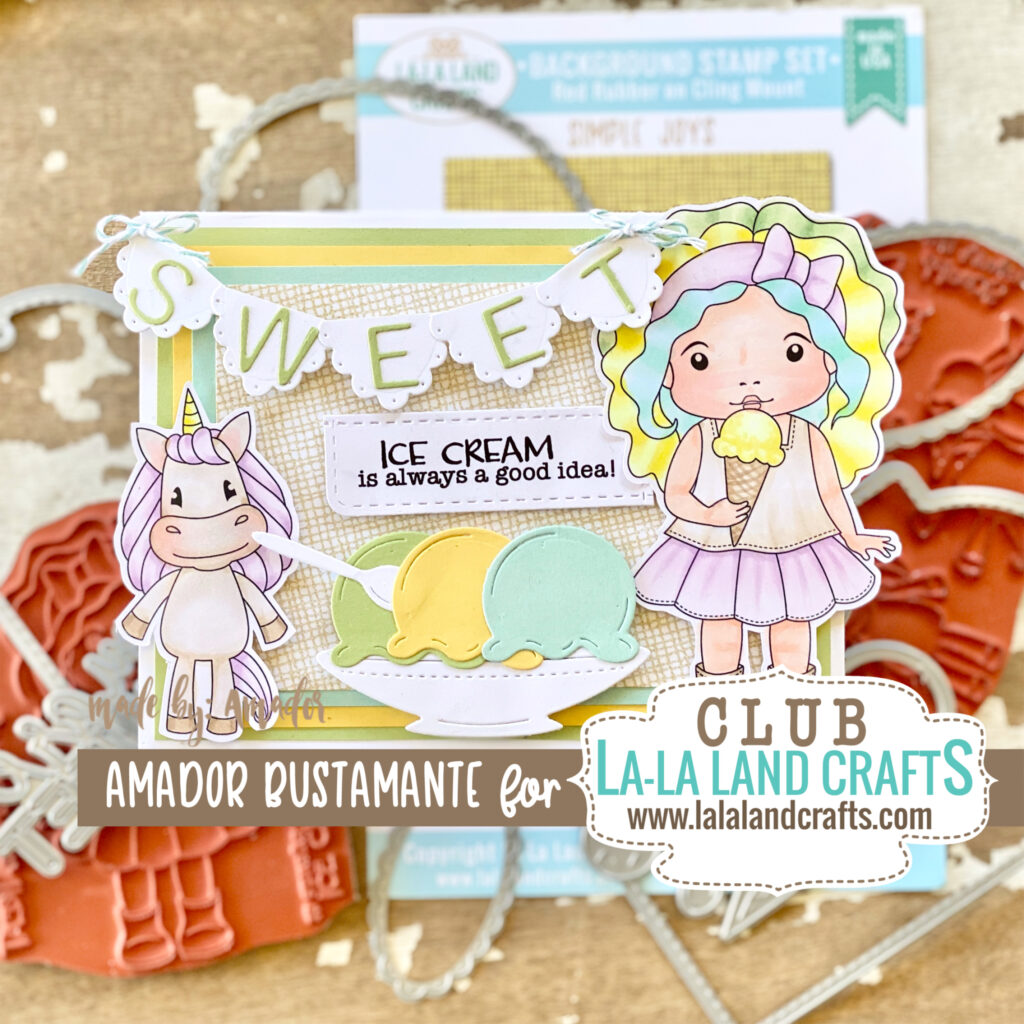 From the La-La Land Crafts store I also used the Large Stitched Tags Die Set, Simple Joys Background Stamp Set and Pierced Scalloped Ovals Die Set.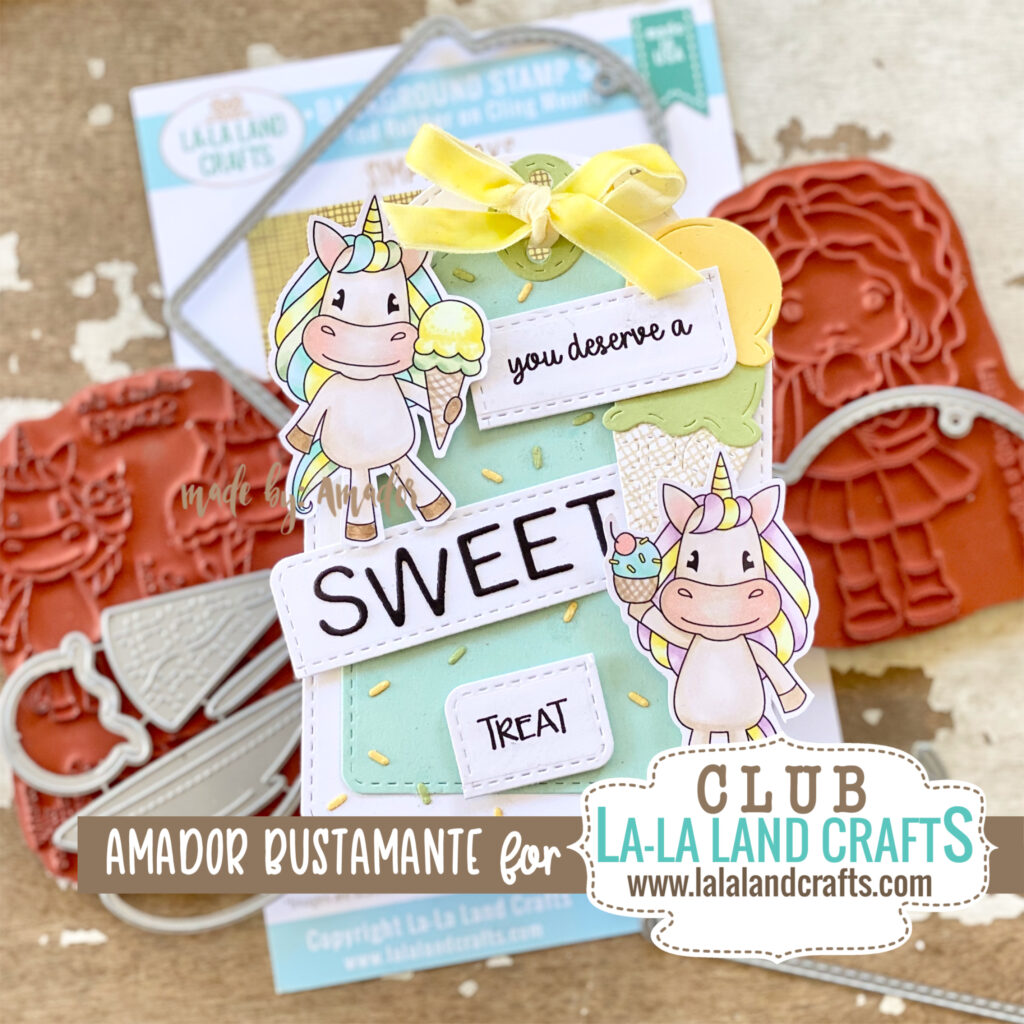 Sign up for the Club La-La Land Crafts Kit for fun sets. The April Club Kit will also be as cute and fun to work with. All of my images have been colored with Copic sketch Markers.
Products used on this project:
Marci With Ice Cream Rubber Stamp Set – March Club Kit
What's The Scoop Rubber Stamp Set – March Club Kit
Ice Cream Die Set – March Club Kit
You're So Sweet Die Set – March Club Kit
Large Stitched Tags Die Set
Pierced Scalloped Ovals Die Set
Simple Joys Background Rubber Stamp Set
Copic Sketch Markers
Hair: BG000, BG10, BG11, Y000, Y11, Y02, G20, G40, G21
Skin: E000, E00, E01, R30
Clothes: V0000, V000, V01, E40, E41, E43
Unicorn: E40, E42, E43, R30
Unicorn Mane: V0000, V000, V01, Y000, Y02, Y11, BG000, BG10, BG11
Ice Cream: Y000, Y11, Y02, G20, G40, G21, BG000, BG10, BG11
Cone: EE40, E41, E43
AFFILIATES
Affiliate links are a way for me to meet the expenses incurred by this website and it's video hosting service; and as you know I don't charge you for my tutorials. When you purchase a product through the links provided, I receive a small commission at NO ADDITIONAL COST TO YOU. The purchase price is the same regardless whether you use my link or not. It is my hope that you use these links as you shop, so that I may continue to bring you great crafting content and tutorials.
Thank You
Amador