DIY Rae Dunn Inspired Christmas Ornaments & Custom Ornament Box | I wanted to create a DIY version of the unfindable Rae Dunn Ornaments. I'm sure many of us have looked but have not been able to find them. Its like the hardest "Hide & Seek" game ever.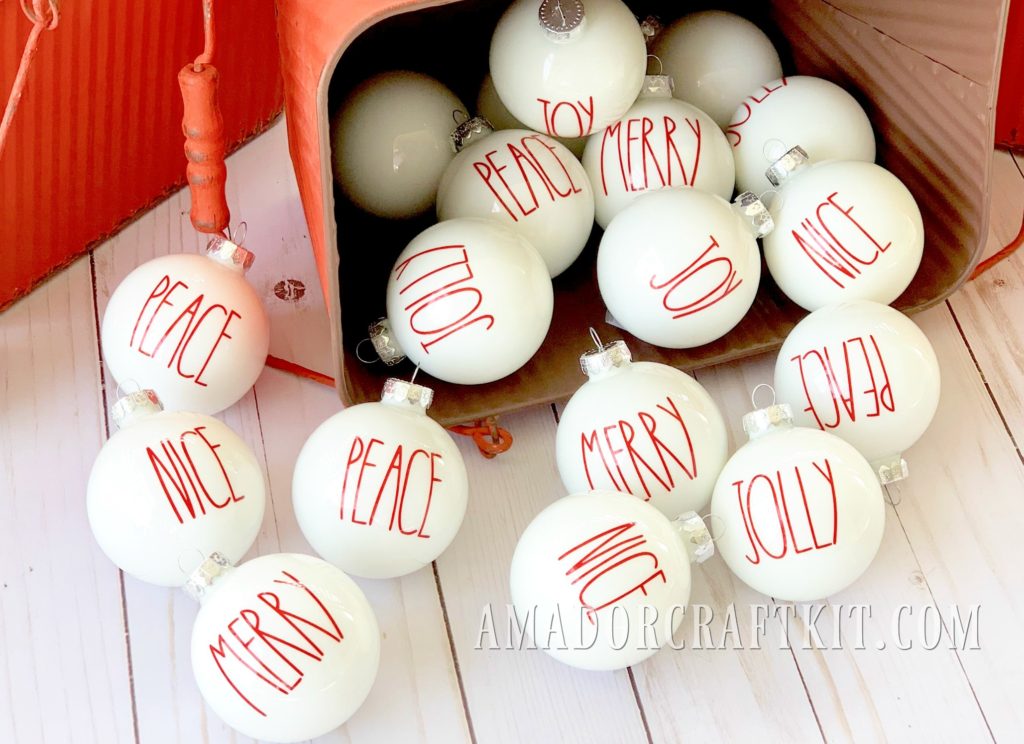 All of these ornaments are going to be Christmas gifts for some friends and family. All of the supplies I used are listed below with the links and on the videos.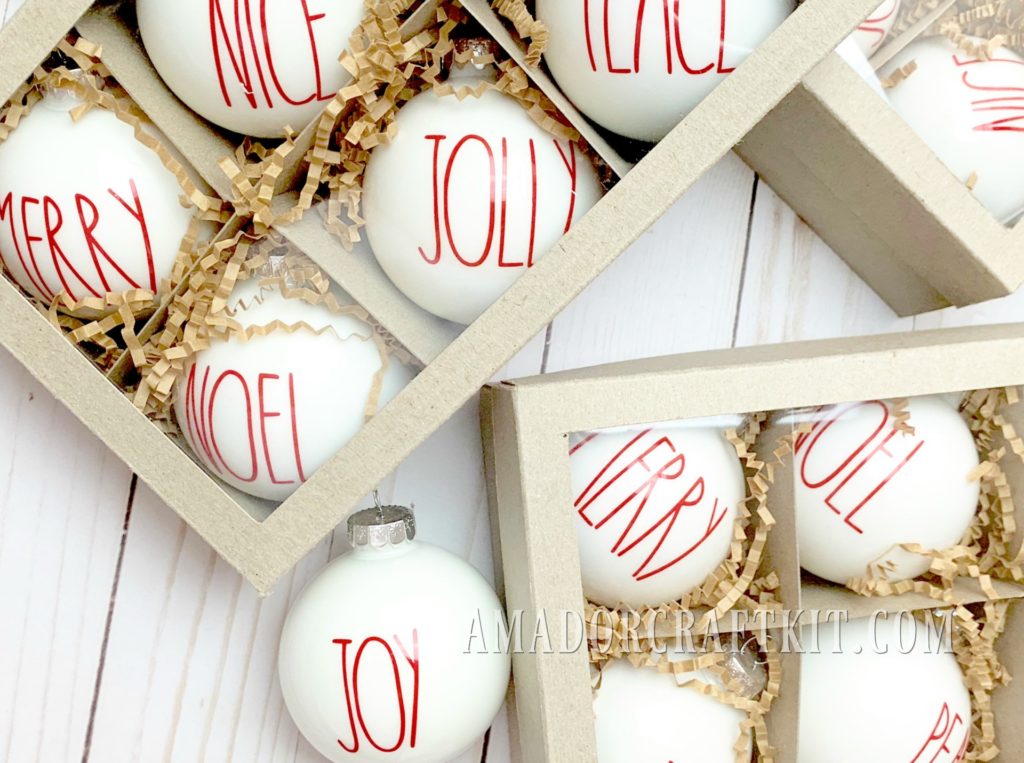 I made two tutorial videos on my Youtube channel "Amadoreros" The ornament tutorial is posted for the public to see. The link is below so you can go and take a look.
The ornament link is available below and can only been viewed on this blog post. I wanted to provide a little something just for those followers that have been kind enough to also follow my blog.
Please make sure to subscribe to this blog for future exclusive content just for everyone subscribed to my blog.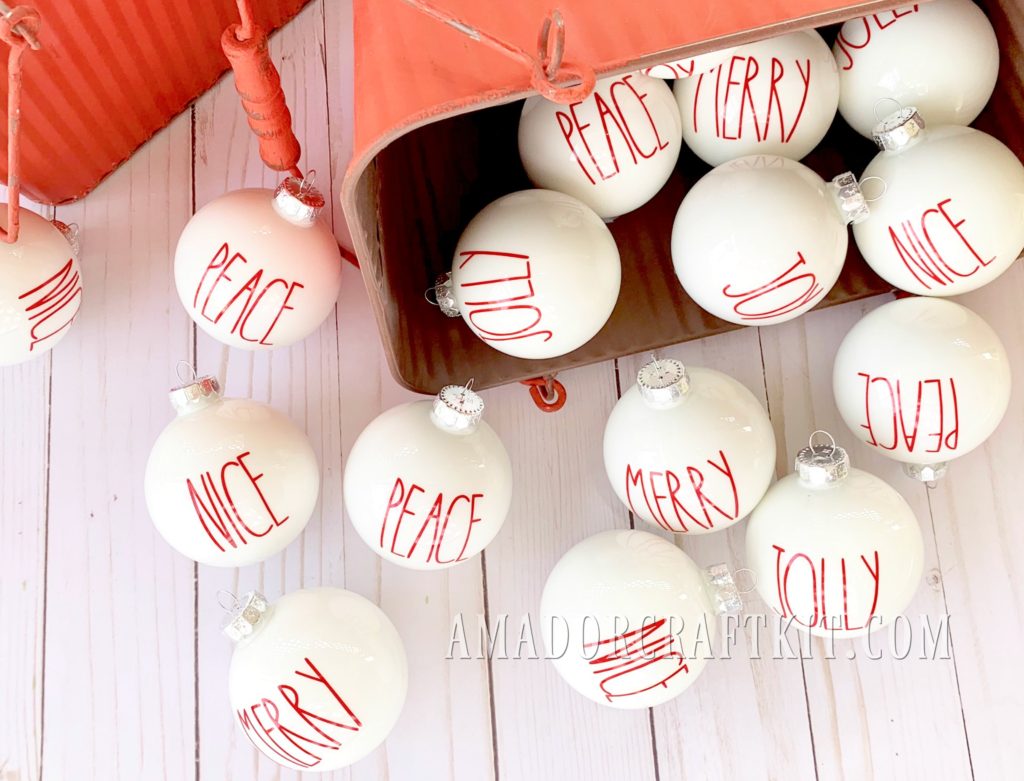 I will have more Christmas projects coming soon. I hope you try this easy DIY to share with your family and friends.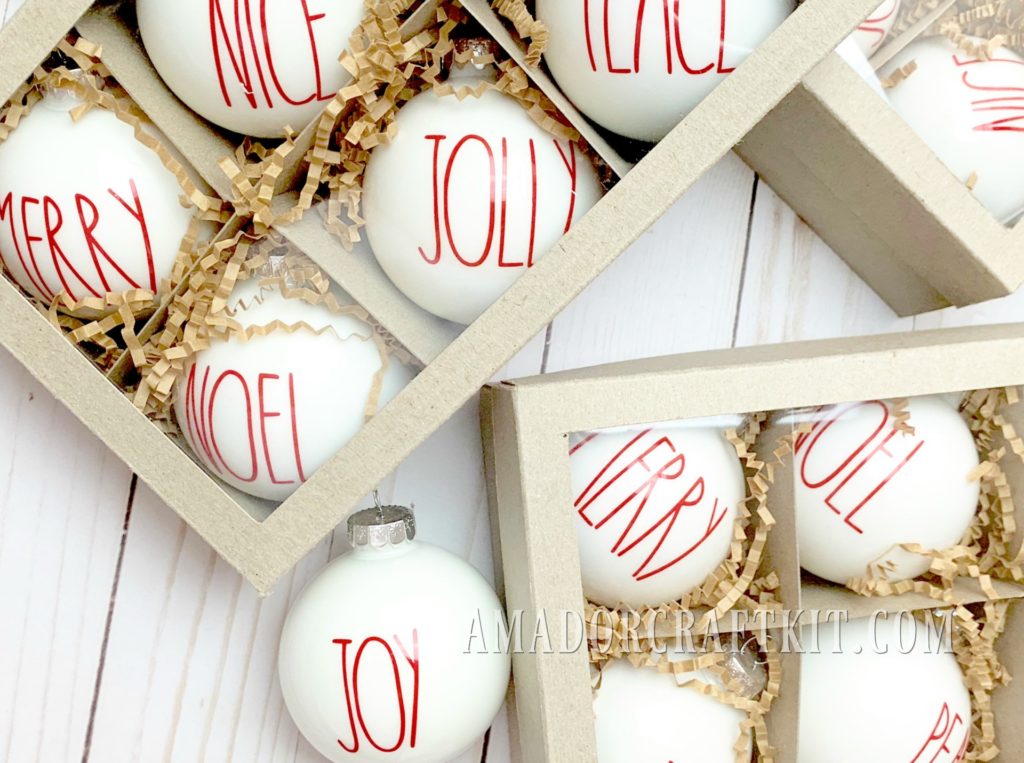 Thank you for stopping by and please let me know if you would like to see a DIY for a 4 Ornament box in a future post.
I also wanted to share a crafty friend's video where she makes DIY Rae Dunn Ornaments without a cutting machine. Tmika is an amazingly talented crafter on youtube! Here is the link to her video and it's under $5!!! You can't get better than that.
Tmika has a full tutorial on these ornaments and the custom box for three ornaments with things you may already have in your craft stash.
Merry early Christmas
Amador
Products used on these projects:
Red viny link:
https://amzn.to/2JH9Y64
Transfer Tape link:
https://amzn.to/2JDBWzf
Silhouette Cameo link:
https://amzn.to/2ProFfL
Cutting mat link:
https://amzn.to/2JHlBKc
AFFILIATES
Affiliate links are a way for me to meet the expenses incurred by this website and it's video hosting service; and as you know I don't charge you for my tutorials.
When you purchase a product through the links provided, I receive a small commission at NO ADDITIONAL COST TO YOU. The purchase price is the same regardless whether you use my link or not.
It is my hope that you use these links as you shop, so that I may continue to bring you great crafting content and tutorials.
Thank you!