Hi everyone, today we start out a new year with the Club La-La Land Crafts January 2020 Kit Club! this month's kit is all about sending some love to those sweet friends and family.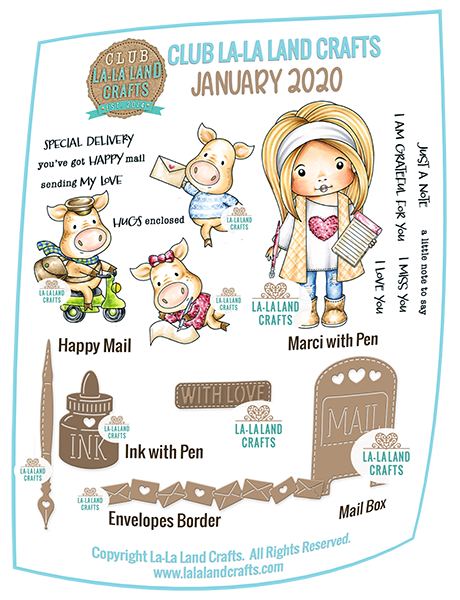 For these projects I used some of the goodies in the La-La Land Crafts store. I used the Hearts Forever Background Rubber Stamp Set on both.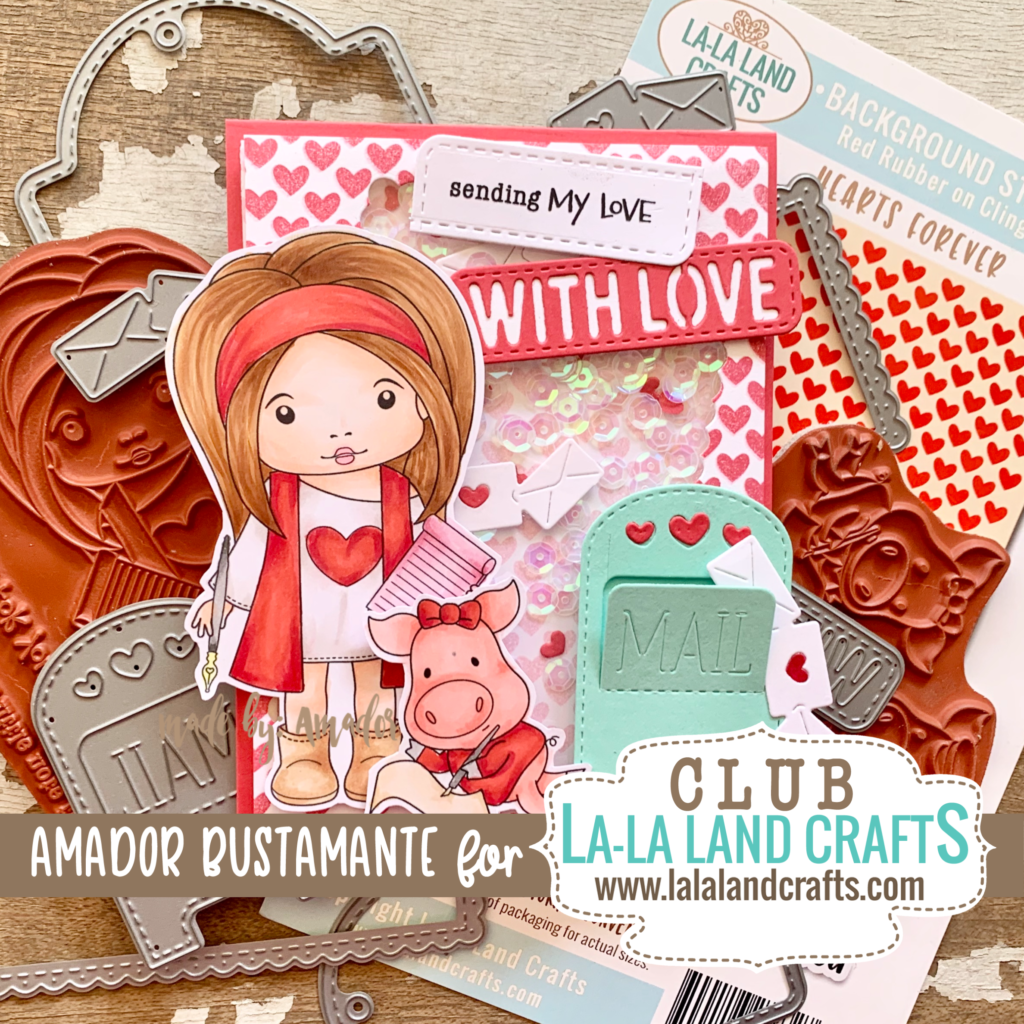 I also used the Scalloped Rectangles Die Set for accents on both cards. Marci With Pen Rubber Stamp Set and The Happy Mail Rubber Stamp Set from the January Club Kit take center stage.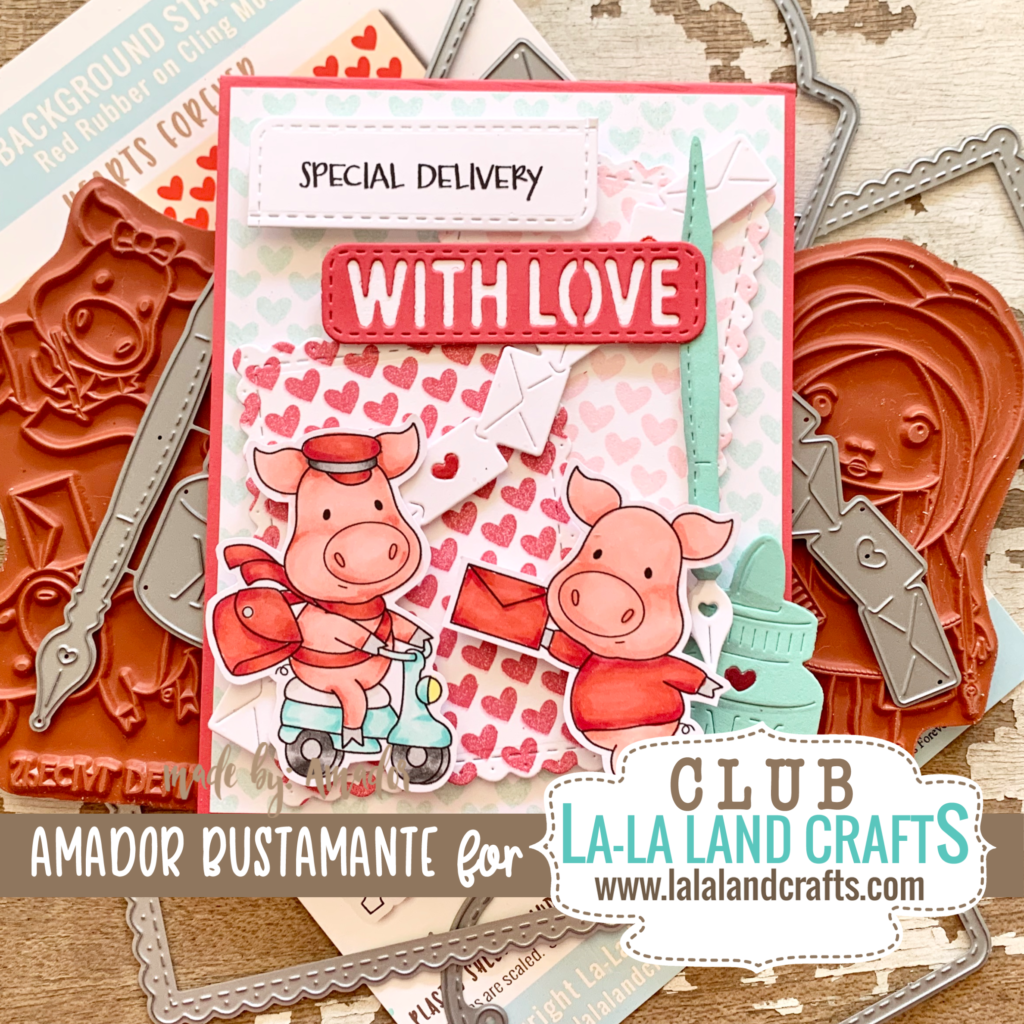 The Mail Box Die, Ink With Pen Die Set, With Love Label and Envelopes Border Die make beautiful accents. These projects are very Valentine's Day themed and as always I try to add a little blue to these projects. The sentiment are die cut with the edge of the Large Stitched Tags Die Set. You have until January 20th to sign up for the Club La-La Land Crafts Kit and receive this January kit as your first kit.
See the reveal video on my youtube channel.
Just click the link below!
Products used on these projects:
Marci with Pen Rubber Stamp Set – January Kit
Happy Mail Rubber Stamp Set – January Kit
Mail Box Die – January Kit
Ink With Pen Die Set – January Kit
With Love Label – January Kit
Envelopes Border Die – January Kit
Scalloped Rectangles Die Set
Hearts Forever Background Rubber Stamp Set
Large stitched Tags Die Set
Copic Sketch markers used own these projects:
Hair: E30, E35, E37
Skin: E000, E00, E01, R30
Clothes: R24, R27, R29, W2, W0, E36, E34, E30
Pigs: R20, R21, R22
Scooter: BG11, BG15
Envelope/ Letter: R22, R24, R29, E34, E30
Notepad: R81, R83, R85
AFFILIATES
Affiliate links are a way for me to meet the expenses incurred by this website and it's video hosting service; and as you know I don't charge you for my tutorials. When you purchase a product through the links provided, I receive a small commission at NO ADDITIONAL COST TO YOU. The purchase price is the same regardless whether you use my link or not. It is my hope that you use these links as you shop, so that I may continue to bring you great crafting content and tutorials.
Thank You
Amador