Curating For Christmas | Christmas In July  Curating for Christmas is a magical beautiful time of the year when Jill Norwood the magnificent mind from Greenwood Girl Cards Blog in my opinion kicks off the Christmas Season. Jill creates beautiful Christmas tags for her family and friends almost year round and as the Christmas Season begins does her annual Curating for Christmas youtube video.  This is a Christmas call to arms and to share your creative crafty space in all the holiday cheer with others. This is when we get to Deck The Halls of our Crafty Spaces and share our videos. It is truly an inspiration to everyone in how we decorate our crafty spaces for the holidays and can keep them functional for all of the Crafty Christmas fun. Truth be told I sometimes struggle with the decorative and functional part.
This past year I decorated my craft room and it was my favorite year so far. I finally was able to find a good balance to display my Crafty items and Vintage items. So many things happened during the last Christmas that I was not able to share these photos and video. I am having fun finally sharing my last Christmas decor this Christmas in July Season.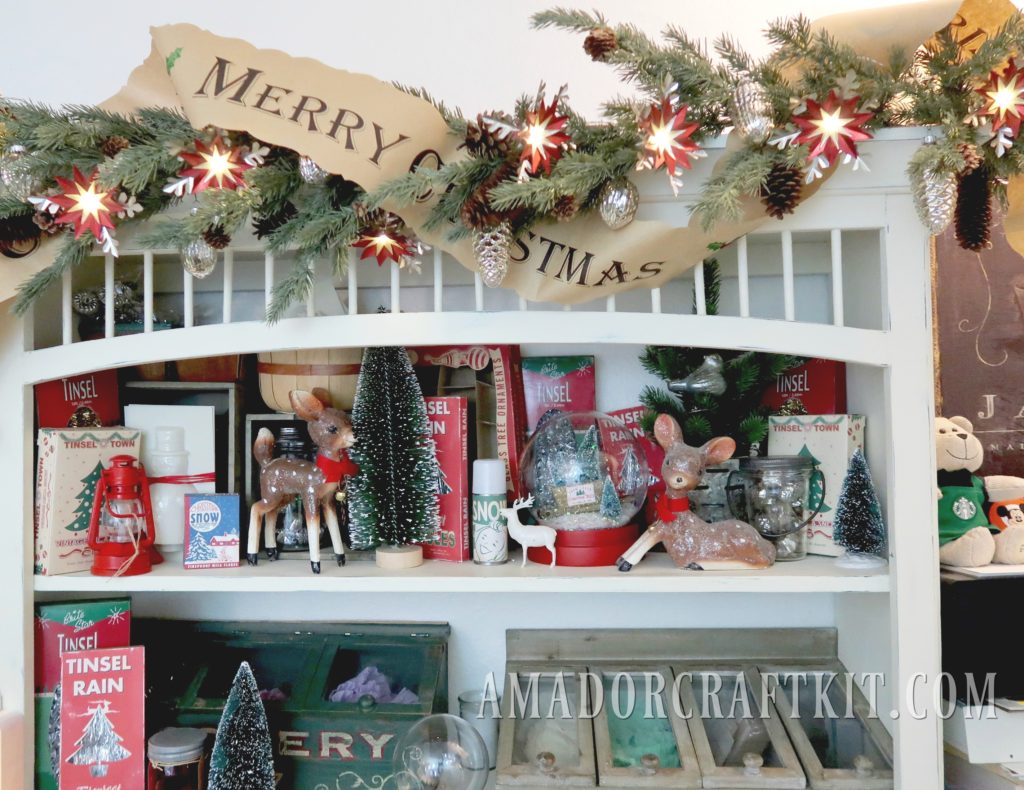 My craft hutch was half craft and half decor. the top shelf was a fun display of some of my Vintage and "Fintage" (Faux Vintage) finds. I finally found a good mix for both and I wanted to keep it this way year round.
My favorite part had to be the garland. This was a combination of new and vintage. I added pinecones, lights and mercury glass ornaments and then intertwined this paper garland from Bloom along with other vintage goodies from this store.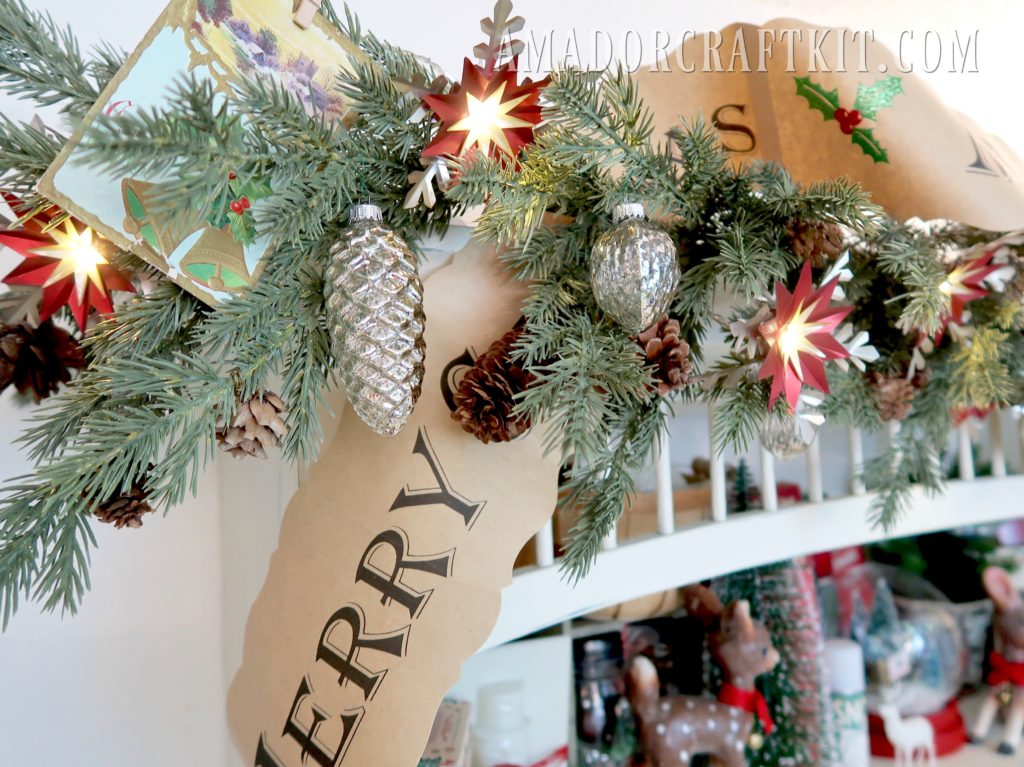 The faux tin lights also from Bloom give it a little touch of the old lights I remember from my Grandfather's ranch in Mexico.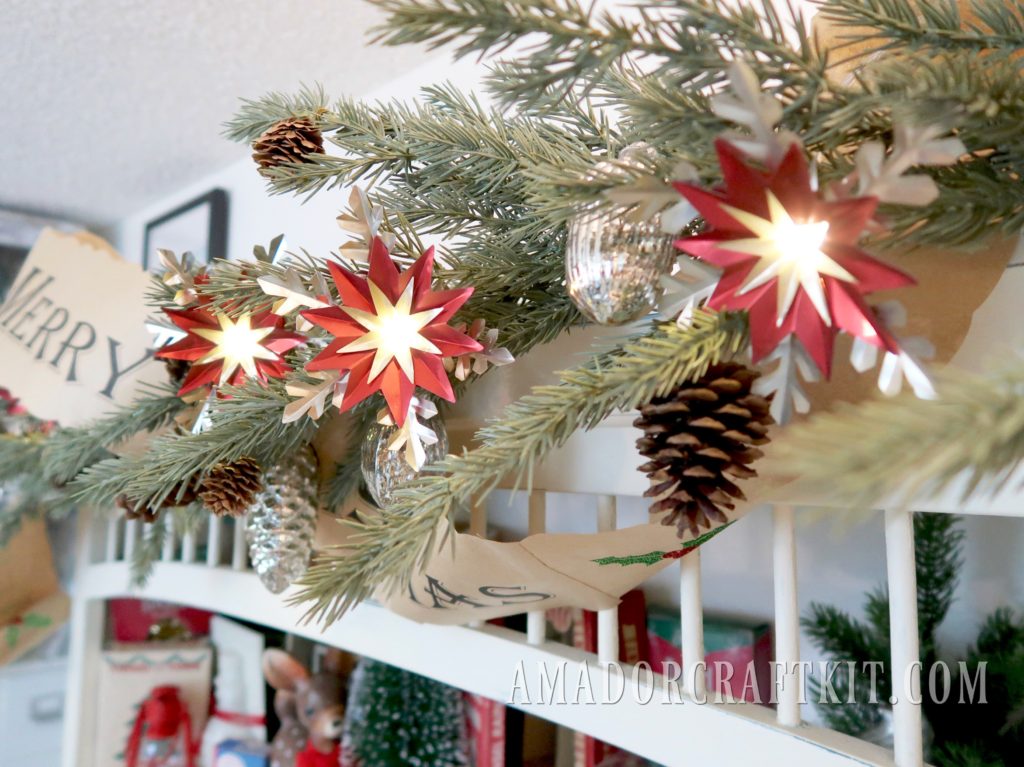 If you can't tell I'm completely obsessed with this garland. It was the crown of my Christmas decor. I also had a small tree with the beginnings of my Tiffany & Co. Christmas ornament collection.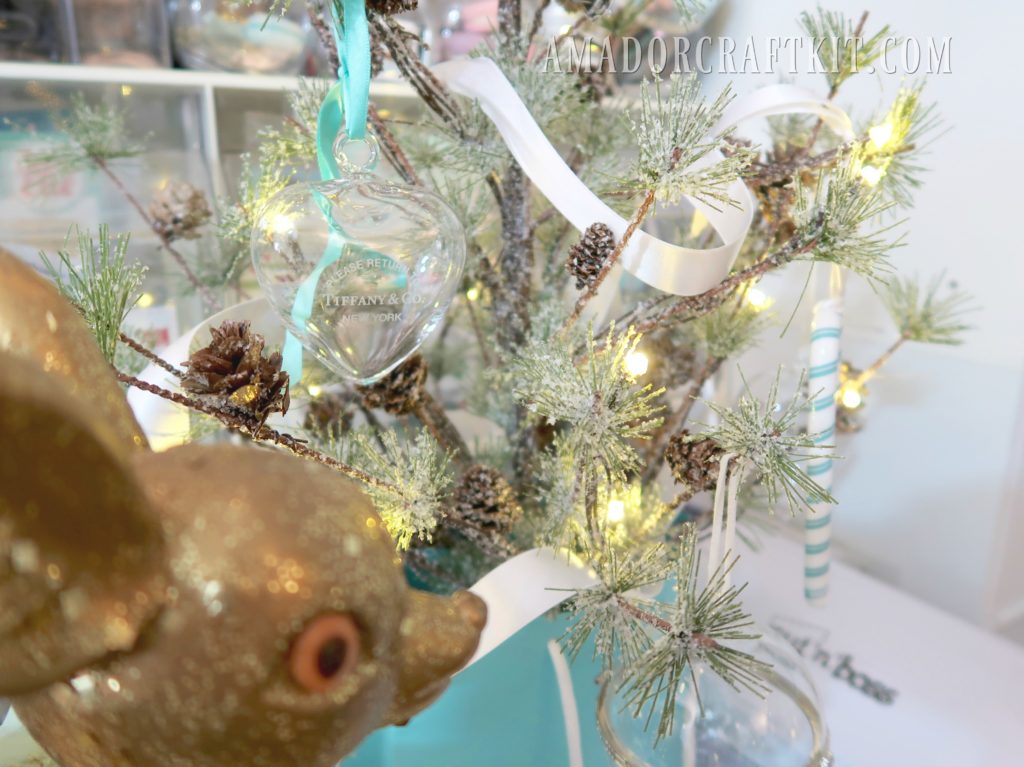 This little tree guarded by my golden vintage deer has last year's blown glass heart ornament and the previous year's candy cane ornament.  I plan to get a new Tiffany ornament each year.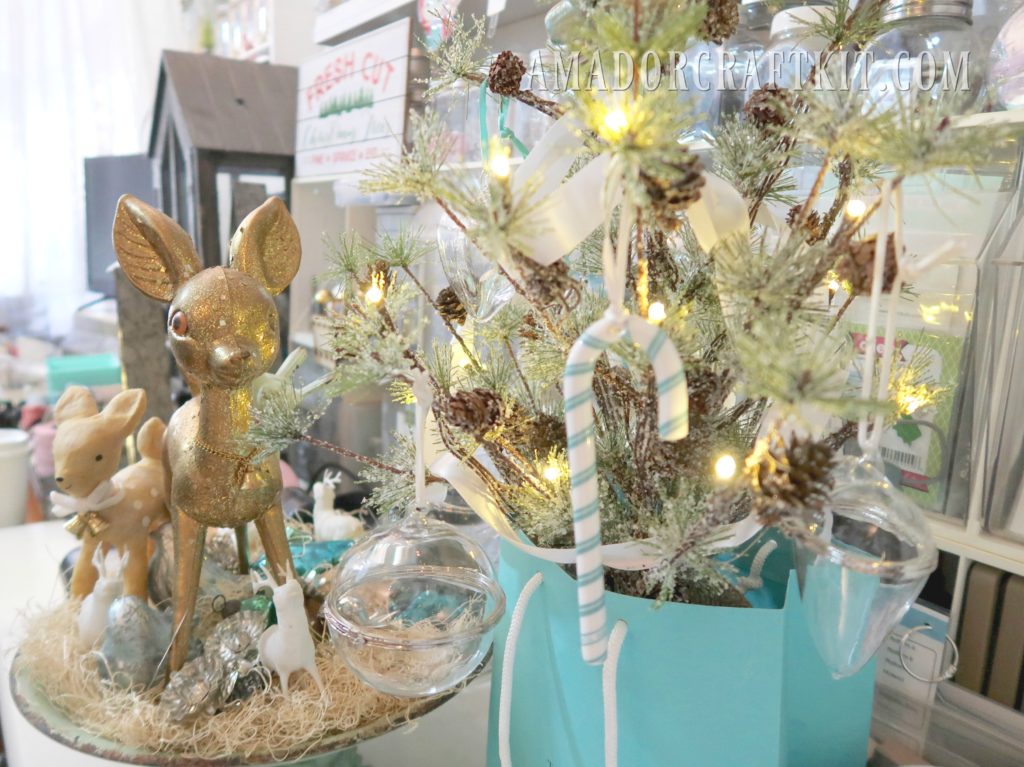 I treasure my golden deer and my white celluloid deer and hope to find some more of these treasures in the future.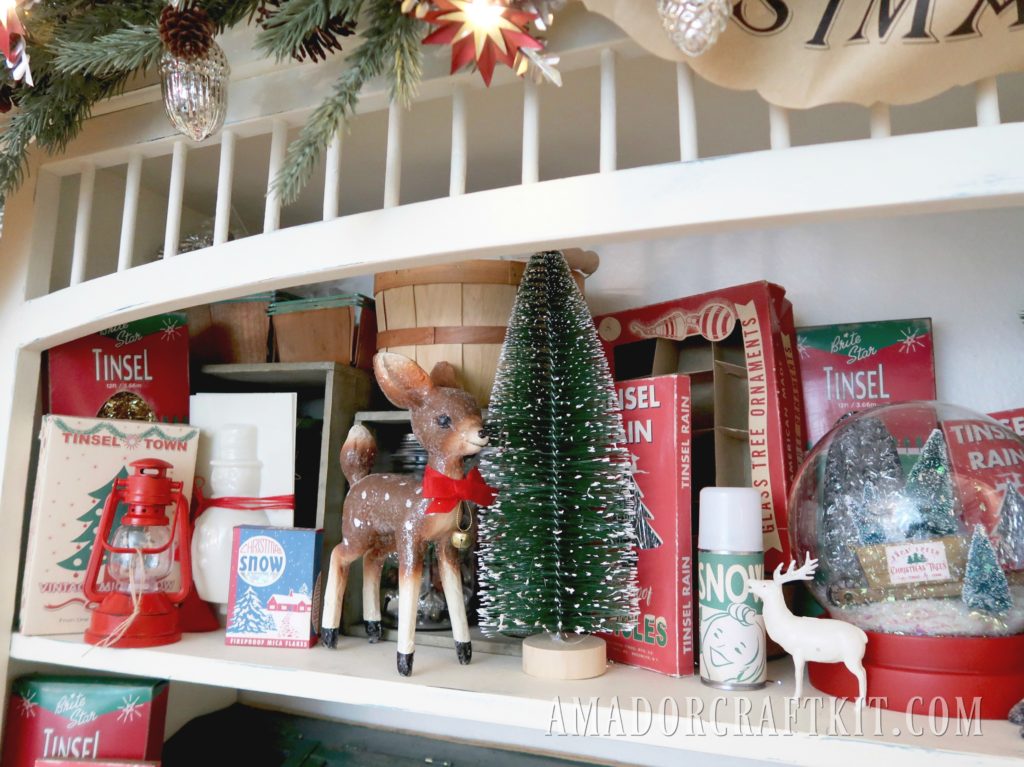 Please check the video link below to see a tour of my Curating For Christmas 2017 that I have not shared until now. I hope this coming Christmas season has many happy memories and even more craftiness to come.
I look forward to this year's Curating For Christmas from Jill and all of the crafty people out there. Search the amazing videos ur fellow crafters have shared of there Curating for Christmas.
Merry Christmas,
Amador
AFFILIATES
Affiliate links are a way for me to meet the expenses incurred by this website and it's video hosting service; and as you know I don't charge you for my tutorials.
When you purchase a product through the links provided, I receive a small commission at NO ADDITIONAL COST TO YOU. The purchase price is the same regardless whether you use my link or not.
It is my hope that you use these links as you shop, so that I may continue to bring you great crafting content and tutorials.
Thank you ?