Christmas in July
Our Christmas Home Decor, In the spirit of Christmas in July I wanted to share all of the Christmas decorations from our Christmas of 2107. I never got around to actually posting the videos and photos that I took during Christmas in 2017. I love when we get to celebrate my favorite holiday half way through the year like a Christmas Half Birthday!
We decorated the inside of our house in rustic cabin style decor this last year. I am not completely sure what it will end up being this but I am hoping for more of a vintage style for this Christmas.
We started with the main Christmas Tree in the living room. It is prelim which makes decorating a nine foot tree much easier. the focal point this year was a large vintage style sign that simply and beautiful read "Christmas"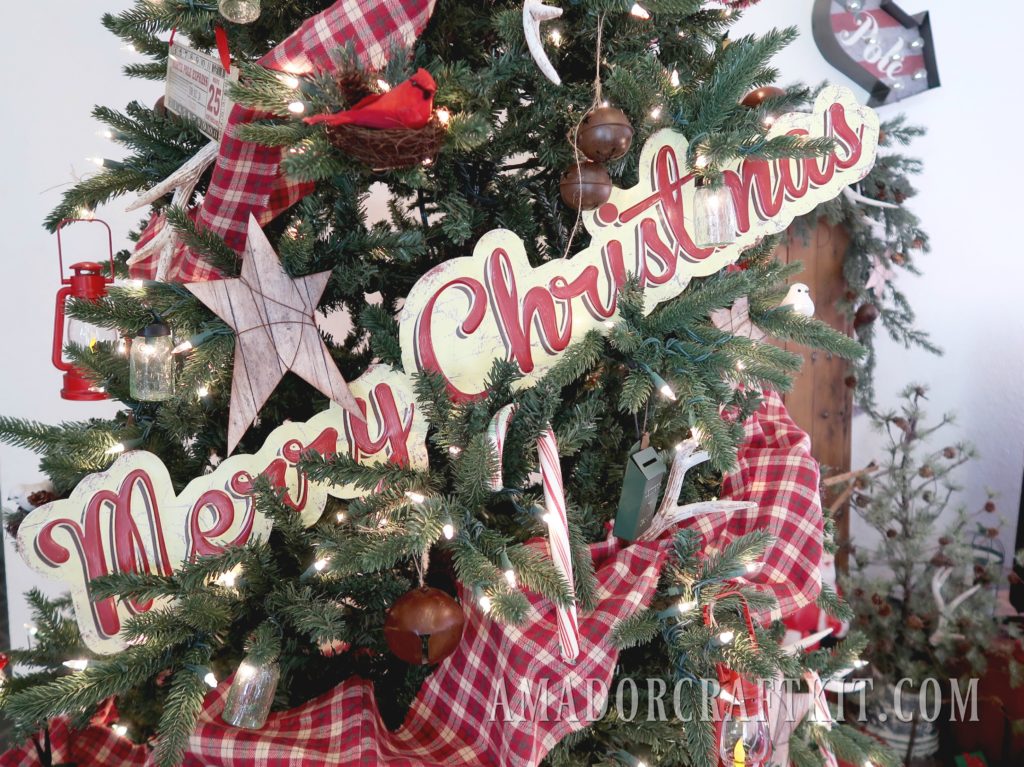 It is a beautiful reproduction we found at the Vintage Market Days last year. They have shows throughout the country all year round. I love making some of the ornaments for our tree every year. Some store bought ornaments are altered a little just for a vintage look. The wooden stars wrapped in rusty wire are handout reclaimed wood print cardstock. Our handmade garland is made from very soft flannel fabric that I tore in strands and then sewed end to end. It is very soft and sometimes want to wear it as a very long scarf.
My favorite decor pieces that I love using every year are my knit deer set. They always add a beautiful handmade look to our home. The momma and baby dear are my treasure from the Ralph Jones Display and Christmas store in Las Vegas. I like to dress them up with bows or garlands to coordinate with the yearly changing decor.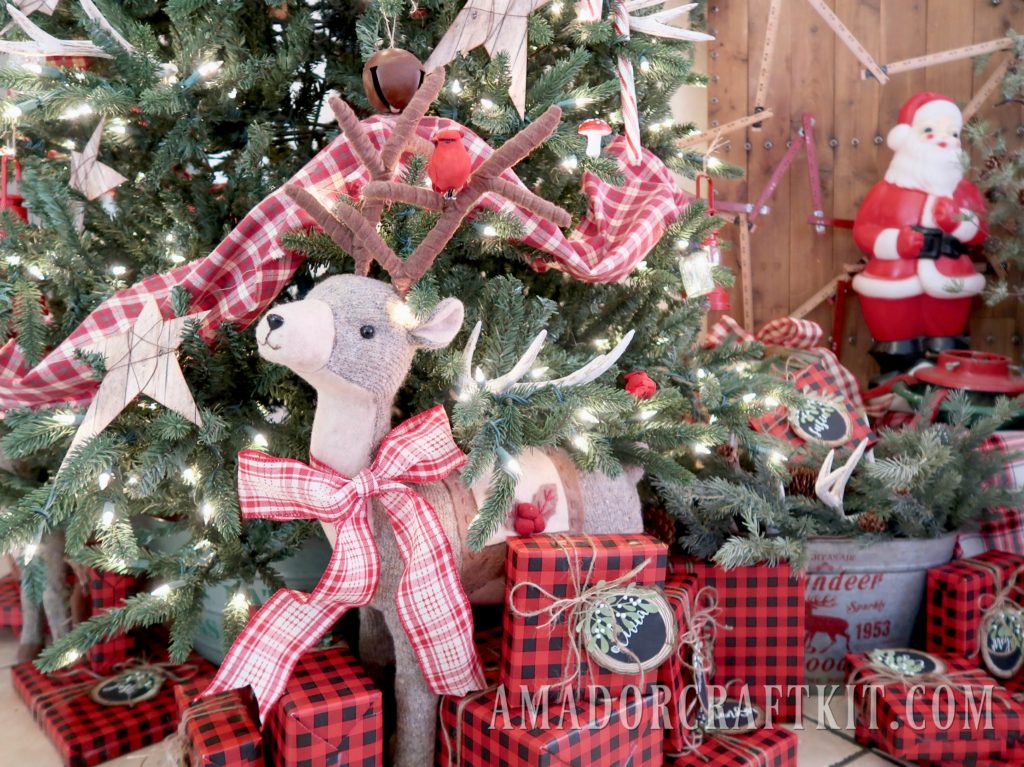 The deer family are usually surrounded by our families gifts. They usually get tucked into the tree branches to keep them snuggly in the decor.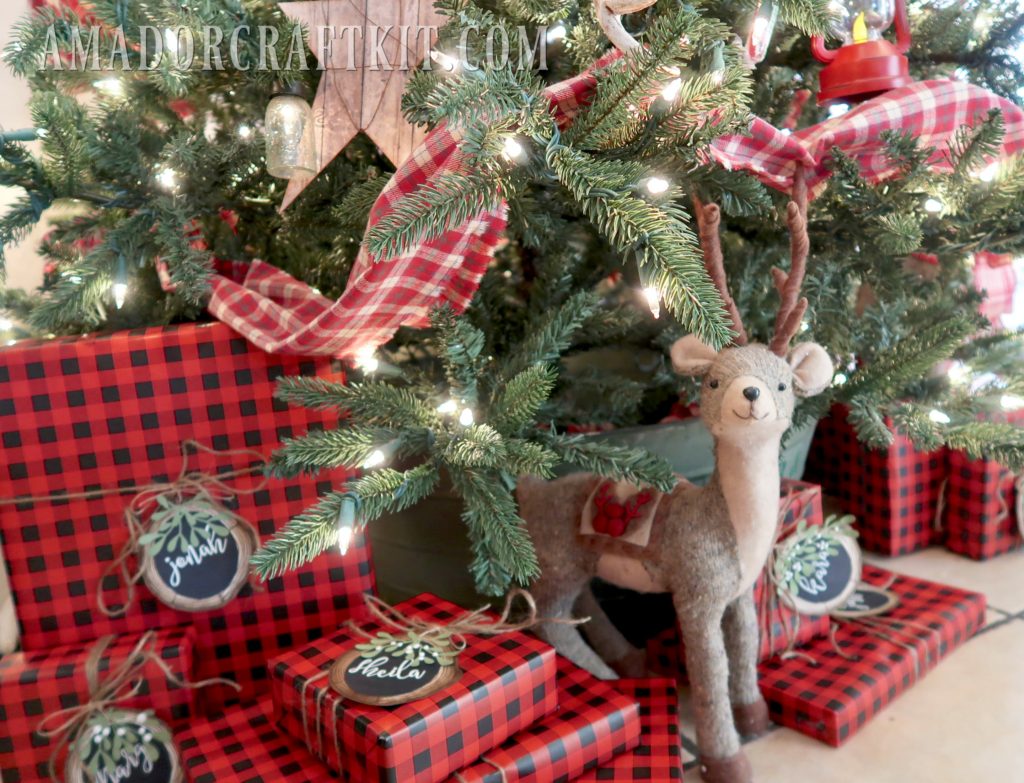 The baby deer has the most adorable and whimsical smile that brings much happiness to our decor. Another little touch is a gift we received from my crafty friend Pea. She created a set of the amazing Gingerbread Men for our home. Whimsical Endeavors is Pea's shop where you can purchase her patterns to make a set of your own. She also makes patterns for other holidays and her amazing work has been published in Prims Magazine.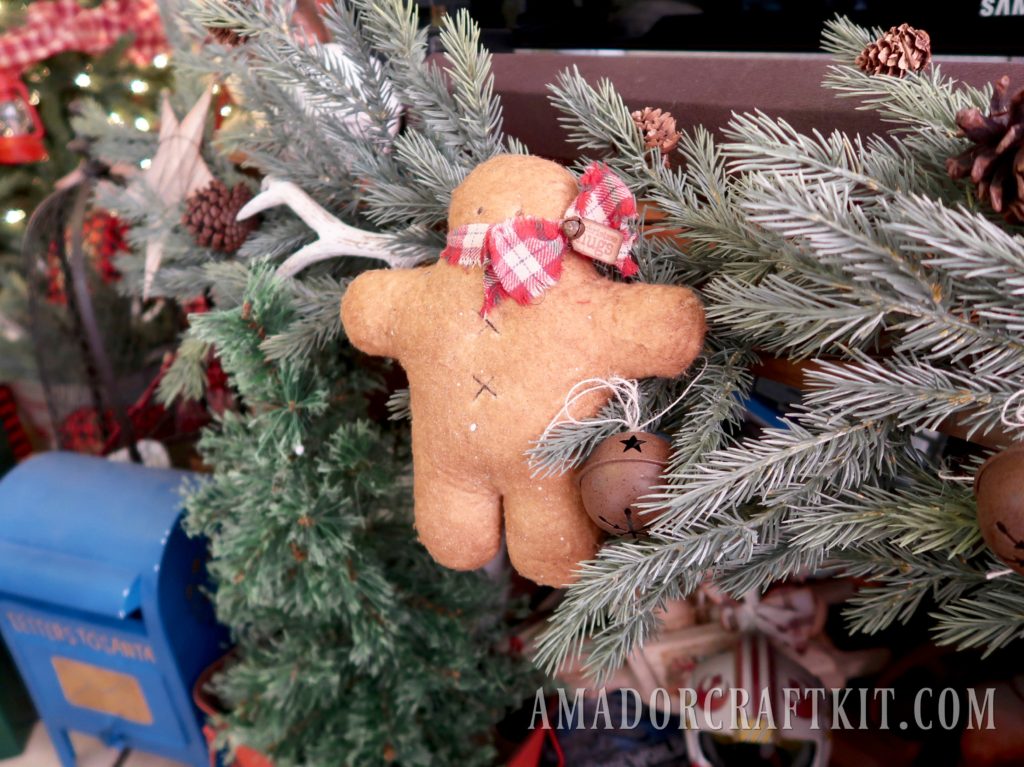 I was fortunate that this year I didn't break my phone (yes it happens a lot) and I was able to post the Christmas videos I had recorded. This video from my Youtube channel Amadoreros has a full walk through our Christmas Home Decor including our Starbucks Tree and village.
I hope to get more inspiration for this year's Christmas while I share These pictures and videos from last year.  I would love to hear what your favorite Christmas decor piece brings you joy.
Merry Christmas In July,