Let's celebrate Birthdays with this Wonderful Birthday Card full of balloons. I wanted to set the party scene with many balloons on this card. I used the Blooming Marci Rubber Stamp for this Birthday card.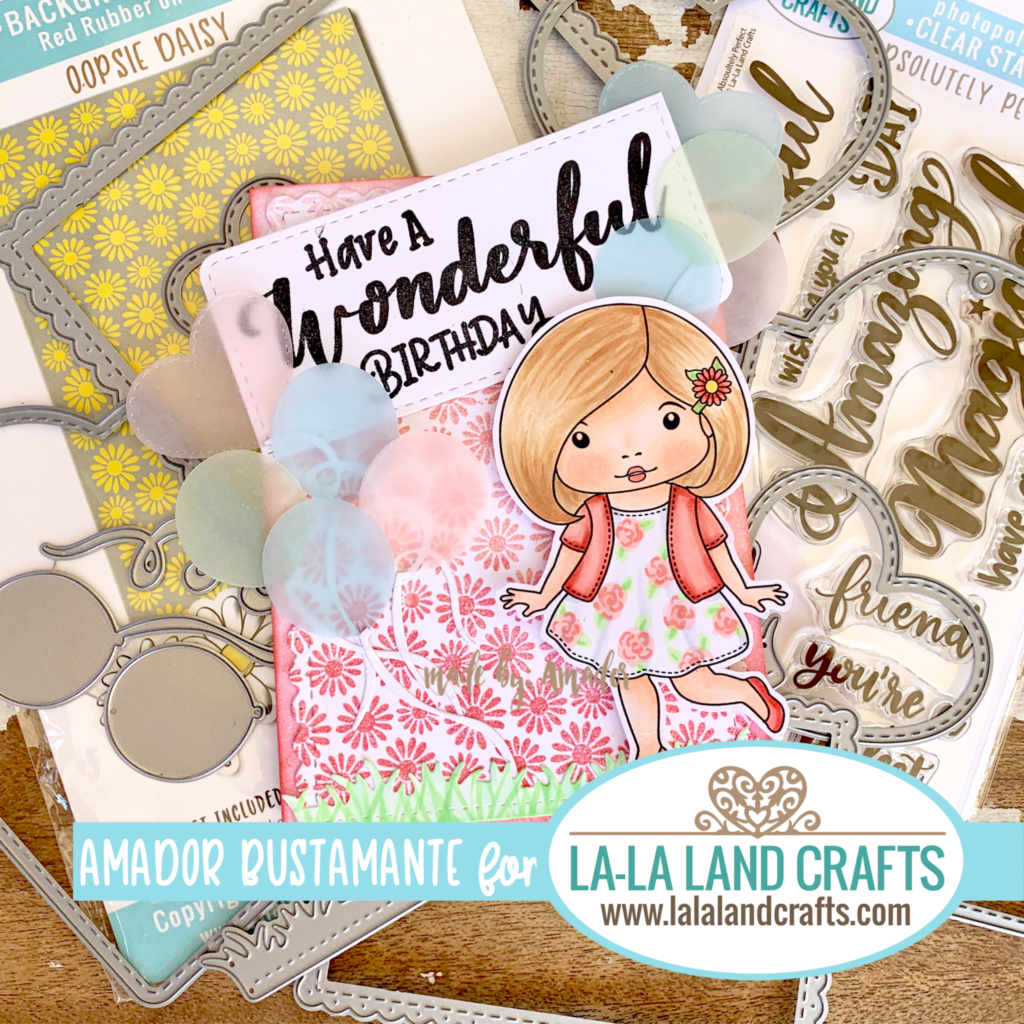 The party is decorated with the Balloons Die Set and the Stitched Nested Hearts Die Set that are also used as balloons die cut from colored vellum. The Oopsie Daisy Background Rubber Stamp Set for the photo backdrop and die cut with the Scalloped Rectangles Die Set for the party outside we use the Mushroom & Grass Border Die.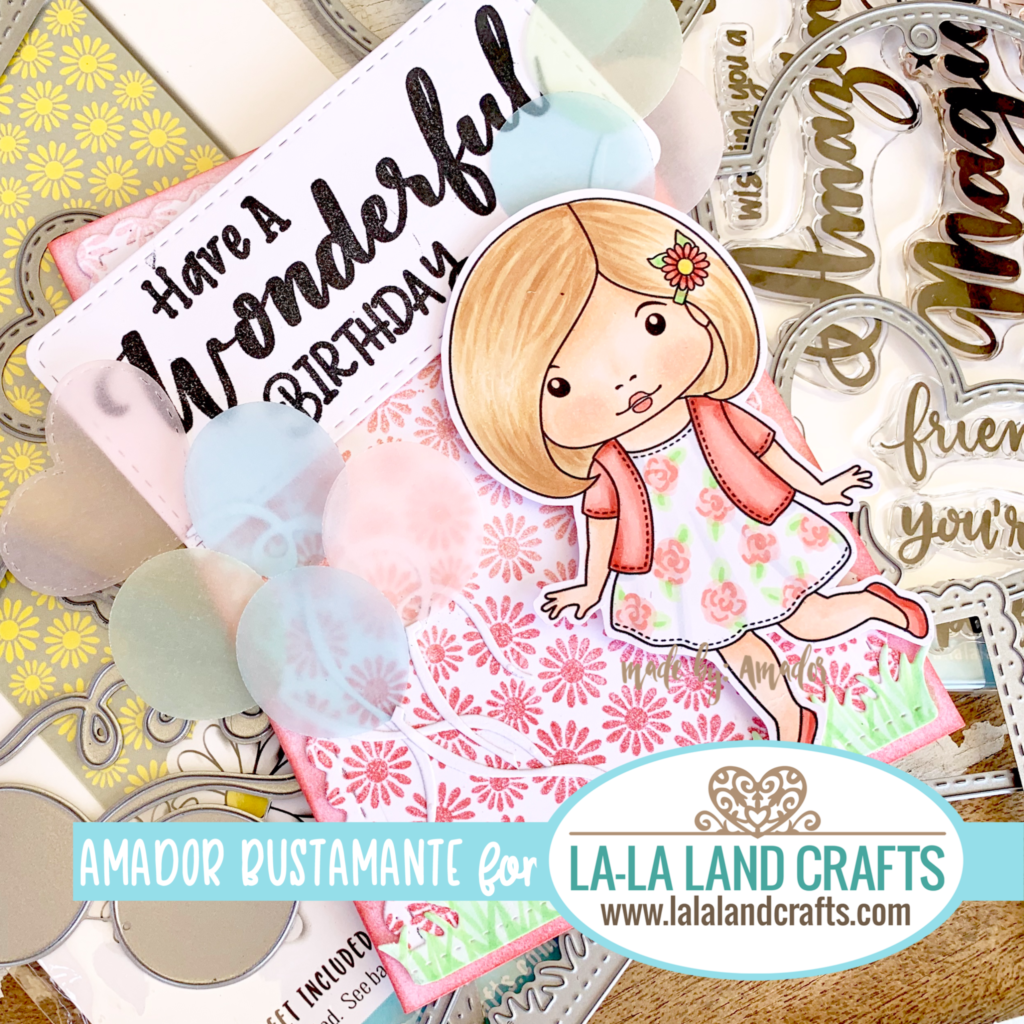 The sentiment is from the Absolutely Perfect Clear Stamp Set and the die cut with the Large Stitched Tags Die Set using the base of the tag die. I used Copic Sketch Markers to color my image.
Sketch Markers used on this project:
Marci: E000, E00, E01, R30, E30, E31, E33
Clothes: R00, R20, R22, YR11, YR06
Grass Leaves: YR11, YR06
Products used on this project:
Blooming Marci Rubber Stamp Set
Absolutely Perfect Clear Stamp Set
Oopsie Daisy Background Rubber Stamp Set
Mushroom & Grass Border Die
Large Stitched Tags Die Set
Scalloped Rectangles Die Set
Stitched Nested Hearts Die Set
Balloons Die Set
Sizzix Big Shot Express Machine
Big Shot Machine
AFFILIATES
Affiliate links are a way for me to meet the expenses incurred by this website and it's video hosting service; and as you know I don't charge you for my tutorials.
When you purchase a product through the links provided, I receive a small commission at NO ADDITIONAL COST TO YOU. The purchase price is the same regardless whether you use my link or not.
It is my hope that you use these links as you shop, so that I may continue to bring you great crafting content and tutorials.
Thank You
Amador