From Amador's crafts & Kits we wish everyone a Happy 4th of July! We hope that through all walks of life we can celebrate a freedom and faith that we can express our creative selves. I am fortunate to be able to create this blog and share beautiful crafts and images with those who follow this blog.
I was looking for an image to share for this 4th of July and while I was searching in my pictures I found the amazing picture of a flag that I took at last year's Vintage Market Days. As many know I LOVE antiques and attending vintage and antique markets.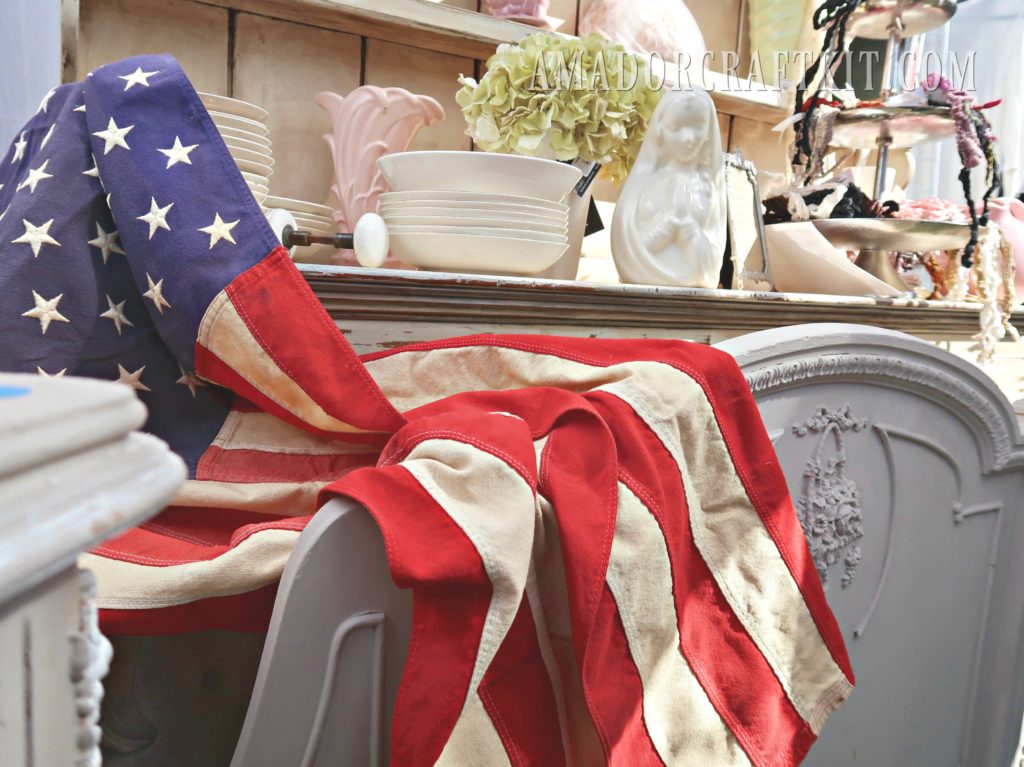 This amazing flag was in my favorite booth and store Bloom! Bloom is my vintage and antique destination year round but especially for the holiday. Bloom is  an official stockist for Annie Sloan Chalk Paint!!!!! Yes that deserves extra exclamation marks because that is how i feel about it. If you follow me on my other social media accounts you see that i love painting and distressing furniture to give it that amazing vintage look.
I wish you all a Happy 4th of July and hope that you find happiness amongst your loved ones.
Amador